 The president of NBC News had some blunt words about Ann Curry's tenure on "Today" in an interview with The Hollywood Reporter published late Friday night.
Curry's troubled year-long tenure as co-host of the morning show came to a sudden end Thursday, just eight days after the news first broke that NBC was seeking to get her out of the chair next to Matt Lauer's. After a brief, tearful send-off (which many critics called tension-filled and, in the words of one, "super-awkward"), she was gone. Curry will now become a roving correspondent for NBC News, with the title of "Today anchor-at-large."
NBC News chief Steve Capus candidly told THR that he thought Curry had not been right for the job in many respects. He said he agreed with interviewer Marisa Guthrie that Curry had faltered in the cooking segments, movie star interviews and fluffy features that make up a large portion of "Today."
"I think her real passion is built around reporting on international stories," he said. "It's tough to convey a sincere interest in something if you don't possess it ... and you could tell with her, you can tell with any anchor, whether they're into it or not. And I think we've now come up with a role that will play to her strengths."
Capus said that, although he felt it was right to give Curry a chance at the top "Today" job (she had put in fourteen years as newsreader and already been passed over once before), he had had no choice but to make the change.
"We gave her a year to prove herself, and ultimately we came to the conclusion that she had played at the highest level she could," he said. "When you're in the major leagues of our profession, you've got to continue to be at peak performance in order to stay there."
One who would disagree with this assessment would be Curry herself. Speaking to USA Today just before she officially announced her departure on-air, she was just as forthcoming as Capus.
Asked if she thought she was given enough time to work on any issues she had in the role, Curry said, "No, I do not." She also said that she knew she was not to blame for the show's ratings, which have dipped since she took over from Meredith Vieira.
Before You Go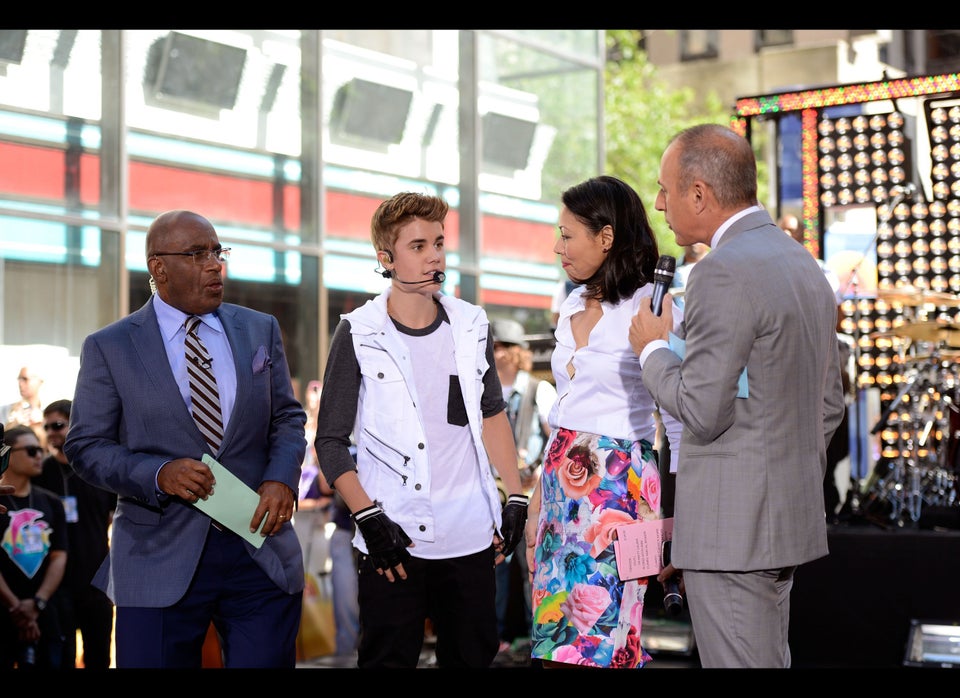 Ann Curry's On-Air Style
Popular in the Community