 LOS ANGELES, July 3 (Reuters) - Steve Carell has inhabited many different roles, from a 40-year-old virgin, a bumbling office manager and a Vegas magician, but it is an evil villain in animated film "Despicable Me 2" where he finds a close connection as a real-life dad.
Carell, 50, who appears again as Gru in "Despicable Me 2," and as a dysfunctional dad in independent comedy "The Way, Way Back," both out in theaters this week, is also exploring new challenges in his career with the hopes of more dramatic roles.
The actor talked to Reuters about his similarities to Gru, not getting pigeon-holed and donning suits for "Anchorman 2."
Q: Now that he's a dad, was there any fear that Gru wasn't going to be quite as despicable as the first film?
A: I feel like you still see that dark side of him and when push comes to shove, he is an evil mastermind and he always will be. He's reformed, he can't be that anymore because he has kids. His career has to change but his sense of self doesn't really.
Q: Which part of Gru's story did you relate to in this film?
A: I have two little kids so I don't really relate to him as a super spy, but I do relate to him as a dad for sure, and the fact that he has a daughter that's getting to the age that she's interested in boys and dating, I have a daughter that is just on the verge of that age, so I think I related to that most of all.
Q: Are your priorities changing in your career now that you're getting older and your kids are getting older?
A: I've been doing some more dramatic work, I'm writing something now and eventually I might direct something. I've got some other things in the fire, but that's just to keep it interesting and exciting.
It's interesting how this movie mirrors what a lot of parents go through when they have kids, because initially, when you have kids, the focus becomes the kids. I know that became the case with my wife and I, almost at the expense of everything else, it became all about our kids. Which is fine, but within that, you can't lose your sense of self, you can't lose your career and what motivates you and what nourishes you. I think that's the character of Gru, he's at odds with himself, so he needs to find something that's not being a villain but is equally satisfying.
Q: Were you ever concerned you could get pigeonholed into a certain character from your comedy roles?
A: I've done big commercial movies and little independent movies, and I've played jerks and suicidal Proust scholars, and I feel like I've been really lucky to play all the different types of characters I play, so no, I don't worry about that. If I do get pigeonholed, it's nothing I can really control.
Q: You recently returned to "The Office" for the finale in May, was it difficult saying goodbye second time round?
"I feel like I really said goodbye to it the first time. When I came back, it was primarily to honor the show and out of respect for all of my friends and the people who created it, I just wanted it to be a simple tip of the hat to the show and not to take away from the goodbye and the farewell that all of those people were having, because I felt like I already had mine and I didn't want to step on their moments."
Q: Your upcoming film "Anchorman 2" has been getting a lot of attention. How is it getting back into the suits?
A: So much fun. It felt the same. The first time around, none of us knew what we were doing or whether it would be funny. We thought it would be funny, but you never know...if it's going to work or why it works necessarily, but that one we all felt like it could be really funny, and this, we have the same feeling about. It was just fun to do, it was ridiculous, we laughed until we cried everyday.
Q: How do you pay homage to the first film and also take the storyline forward with a sequel?
A: I think if you like the first one, you'll like this one as much. I don't want to oversell it, I don't want to hype it too much, I haven't seen it, I've just shot it. But based on what we've filmed, it seems like it's going to be a truly funny movie. (Reporting by Piya Sinha-Roy, editing by Paul Casciato)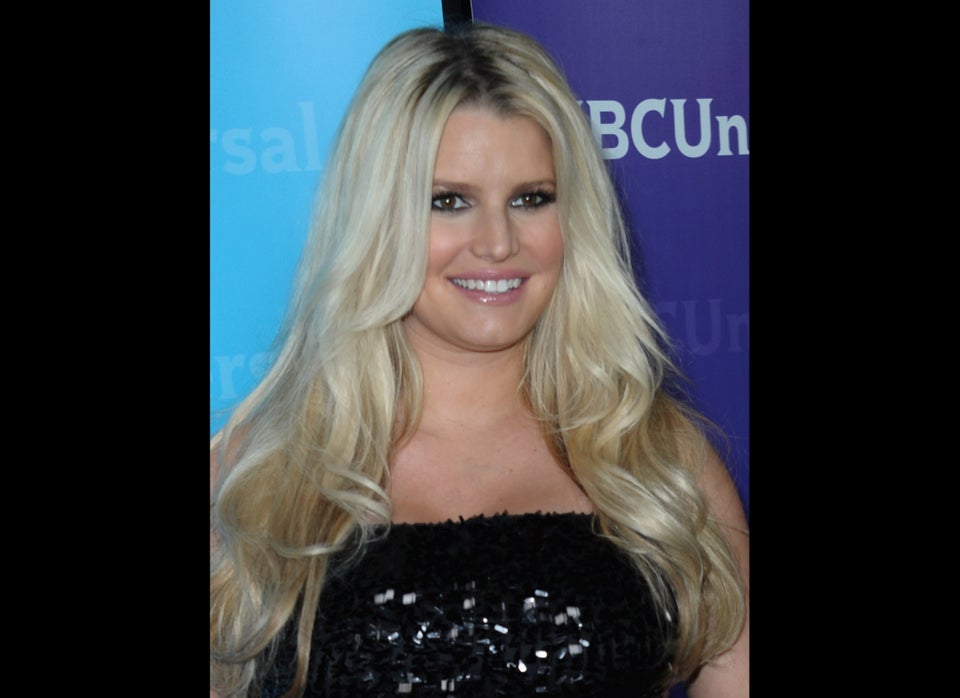 Inspiration Behind Celebrity Baby Name Choices