One of "The Office's" biggest contributions to popular culture is Michael Scott's catchphrase, "That's what she said." Steve Carell, who played Michael on the NBC sitcom, admitted on "Watch What Happens: Live" that he kind of hates those jokes now. Part of the problem is that so many people use it wrong. For example, "That's what she said" is not the correct response to, "I got out of a cab today."
His disdain for the joke didn't stop the actor from reviving it himself when fellow "Anchorman 2" co-star James Marsden said the phrase, "A lot of time spent blowing that out." I mean, that one was just sitting there! We can't blame Carell for jumping on it. He did say he got "sort of ill" doing it.
Steve Carell was joined in the clubhouse by Marsden and Will Ferrell to promote their new film "Anchorman 2: The Legend Continues," in theaters now. "Watch What Happens: Live" airs Sunday through Thursday at 11 p.m. EST on Bravo.
TV Replay scours the vast television landscape to find the most interesting, amusing, and, on a good day, amazing moments, and delivers them right to your browser.
Related
Before You Go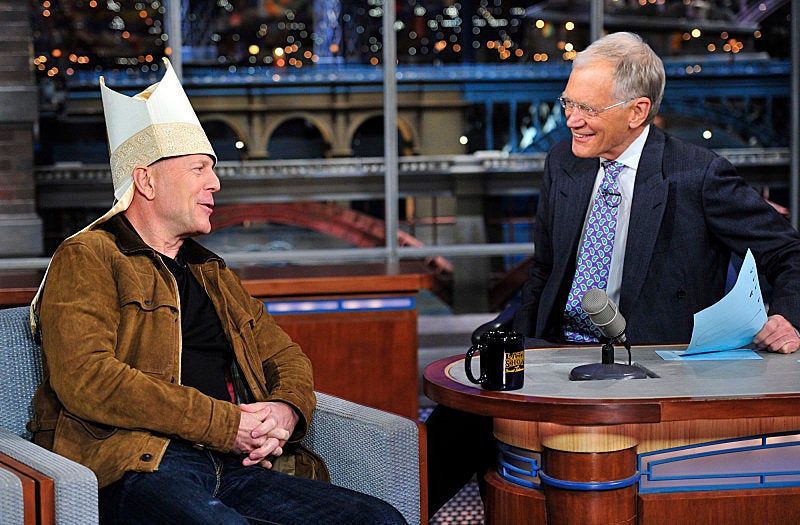 Late Night Talk Shows
Popular in the Community