Cohen announced Thursday that he's introducing articles of impeachment against the president, stating that Trump had "failed the presidential test of moral leadership."
"Instead of unequivocally condemning hateful actions by neo-Nazis, white nationalists and Klansmen following a national tragedy, the President said 'there were very fine people on both sides,'" Cohen said in a statement. "There are no good Nazis. There are no good Klansmen."
Democrats and Republicans alike have criticized Trump over his response to the bloody clashes in Charlottesville that left one dead and at least 19 others injured after James Alex Fields Jr., a 20-year-old who came to participate in the rally, allegedly rammed his car into a crowd of counter-protesters. Two state troopers monitoring the rally also died in a helicopter crash.
"None of the marchers spewing such verbiage could be considered 'very fine people' as the President suggested," Cohen continued. "No moral president would ever shy away from outright condemning hate, intolerance and bigotry."
Cohen, ranking member of the House Judiciary Subcommittee on the Constitution and Civil Justice, isn't the first member of Congress to push for impeachment.
Dozens of Democratic lawmakers, including Rep. Maxine Waters (D-Calif.), Sen. Elizabeth Warren (D-Mass.), and Rep. Keith Ellison (D-Minn.), have floated the idea in recent months.
"President Trump has failed the presidential test of moral leadership. No moral president would ever shy away from outright condemning hate, intolerance and bigotry."
Rep. Brad Sherman (D-Calif.) filed the first article of impeachment against Trump in June following former FBI Director James Comey's explosive testimony before the Senate Intelligence Committee.
"I believe that Trump's use of threats to obstruct the ongoing criminal investigations of Michael Flynn clearly violate 18 U.S.C. 1512(b)(3); Violations of that section are a felony," Sherman said in a statement. "Trump's efforts to obstruct the investigation of his campaign's possible collusion with Russia violated the same statute."
Despite mounting Democratic interest, impeachment is a complicated process that requires the support of a majority of members of the House of Representatives. No GOP members have publicly floated impeachment, though lawmakers on both sides of the aisle have begun to express concern in recent weeks over whether Trump is fit to lead.
"Neo-Nazis and the KKK are domestic terrorists," Cohen said. "If the President can't recognize the difference between these domestic terrorists and the people who oppose their anti-American attitudes, then he cannot defend us."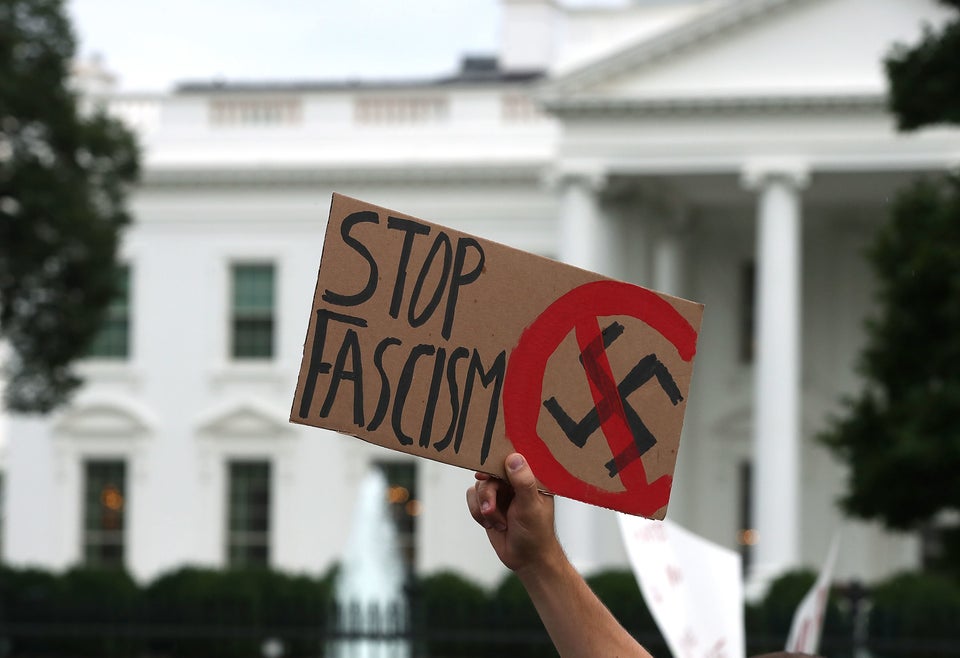 Anti-Hate Protests Against Trump
Popular in the Community