"Fox & Friends" co-host Steve Doocy on Monday tried to soft-pedal complaints that Trump administration immigration authorities are holding child detainees in cages, calling the enclosures "walls out of chain-link fences."
"You do see some fencing, but keep in mind ― some have referred to them as 'cages' ― but ... this is a great, big warehouse facility where they built walls out of chain-link fences," Doocy said. He also pointed to blankets that some detainees were holding as evidence they weren't being mistreated.
"While some have likened ... them to concentration camps or cages, you do see that they have those thermal blankets," Doocy said.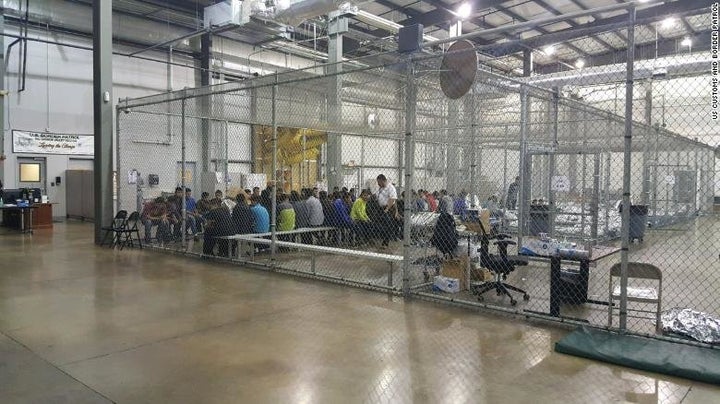 A Border Patrol spokesperson told CBS that the word "cages" is "not inaccurate" to describe the enclosure.
"They said it's not inaccurate, but they're very uncomfortable with using the word cages," said "CBS This Morning's" Gayle King, who reported from the McAllen facility on Monday. "They said they may be cages, but they're not being treated like animals."
The McAllen facility holds more than 1,000 children awaiting processing. Though they are not supposed to stay in the processing center for more than 72 hours, hundreds of children have been there longer because of a processing backlog.
The Trump administration's "zero tolerance policy" on illegal immigration has come under increasing fire in recent days for separating children from their parents while the parents are prosecuted. The Department of Homeland Security said nearly 2,000 kids were separated from their parents during a six-week period ending last month. Many of those children are being held in juvenile detention centers.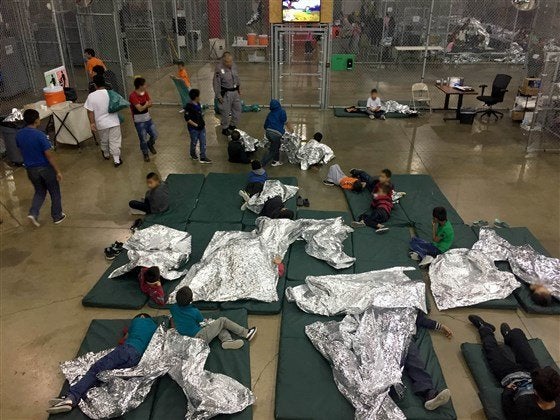 "Those border patrol facilities are not ideal, but they do receive medical attention, they receive food, they receive some kind of shelter, which is better than what they had on the long arduous and often dangerous trek from Central America to the border," Breitbart senior editor-at-large Joel Pollack said on "Fox & Friends."
Popular in the Community