A New Jersey Democrat is saying that his recent argument against political endorsements does not mean he's sitting out this year's gubernatorial battle.
Jersey City Mayor Steve Fulop argued in a HuffPost blog last week that endorsements from powerful politicians no longer influence elections. He said this week that the post is his opinion, but that it does not mean he won't endorse in the governor's race between incumbent Chris Christie (R) and Democrat Barbara Buono. New Jersey political insiders have speculated about Fulop's intentions for months, noting he has not backed Buono despite being a high-profile party leader.
The blog post continued to fuel speculation that he'll remain neutral, but "it was not meant in that way," Fulop said. "I have not gotten interested in the governor's race in that way."
He said that he has not had a chance to talk with either Christie or Buono about the race since his July 1 inauguration, but plans to. Christie has been backed by 44 Democrats and holds a commanding lead.
Fulop, 36, is viewed as a rising star in New Jersey politics. Following his May defeat of incumbent Jerramiah Healy (D), speculation grew that he might seek the governorship in 2017. In the mayor's race, Healy garnered endorsements from President Barack Obama, New York Mayor Michael Bloomberg and Newark Mayor Cory Booker.
Montclair State University political science professor Brigid Harrison noted that Fulop has become known for his independence from party bosses since entering local politics nine years ago and that his new endorsement stance is likely to help him among his base. "He is signaling that he is not courting the bosses," Harrison said.
The lack of a Fulop endorsement likely would deny Buono's struggling campaign Fulop's powerful political army, but Harrison argues that she also could benefit if he remains neutral.
"The fact that another Democrat did not endorse Chris Christie can be a win for the Buono camp," Harrison said.
Fulop has endorsed Booker in the Senate race and invited supporters to join him and Booker for a jog and ice cream on Saturday. "I am sure I am going to endorse people," Fulop said. "How important are endorsements overall? People overestimate the importance of them."
New School political science professor Jeff Smith, a former Democratic Missouri state senator who now lives in New Jersey, said he doesn't think Fulop or any endorsement could save Buono, saying "the cake is already baked" in the governor's race.
Smith, who almost won a 2004 congressional primary without endorsements, said that while he agrees with Fulop, he is not sure if he would have been as public as the mayor.
"If I were Mayor Fulop, I might not write a piece about endorsements because it could call more attention to future endorsements," Smith said. "Of course, he has had a great deal of success to this point being an unconventional politician and you have to give him his due."
Before You Go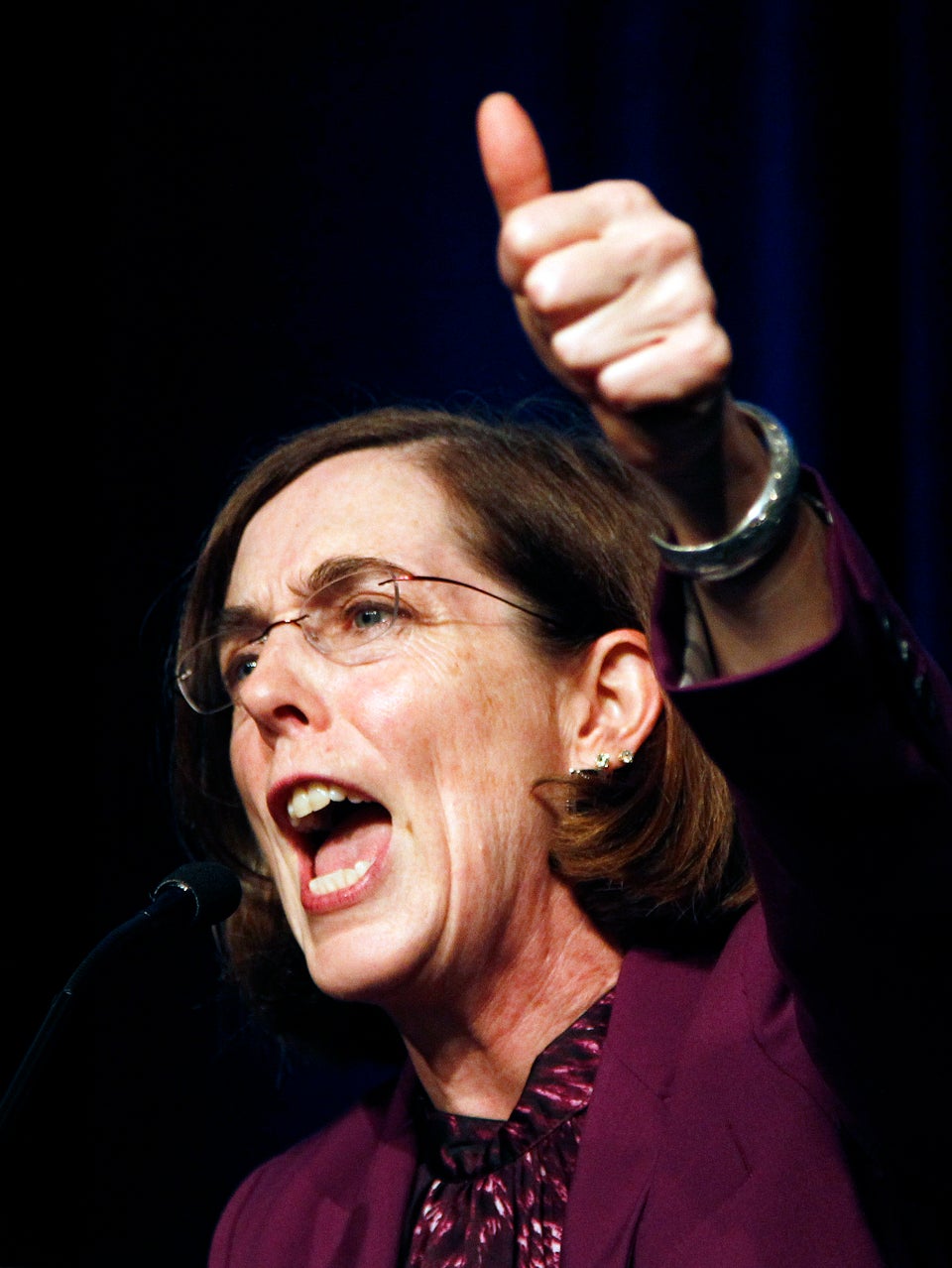 Female Governors: Past And Present
Popular in the Community