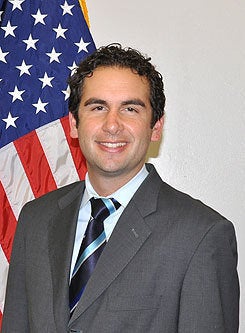 A New Jersey Democrat is fighting back after a political rival described his recent comments against party officials as "un-American," compared him to Mitt Romney and called him a "1-percenter."
Jersey City Councilman Steve Fulop (D) called comments made by Assemblyman Sean Connors (D-Jersey City) "ludicrous," pointing to the story of his family's immigration to the United States and his own service as a Marine in Iraq.
Connors told PolitickerNJ.com that earlier this week Fulop criticized a series of elected officials and the Hudson County Democratic Organization who are backing Jersey City Mayor Jerry Healy (D) in the 2013 mayoral race. Fulop, a longtime opponent of the organization, has announced plans to challenge Healy in the mayoral race of New Jersey's second-largest city.
Connors specifically went after a comment Fulop made about a list of endorsements Healy released this week. Fulop said that he is looking for support from Jersey City residents and characterized Healy's backers as "career politicians" who "have 15 jobs between them."
Connors, a Jersey City police officer, told PolitickerNJ.com that he found Fulop "hypocritical" for the remarks, noting that Fulop received backing from congressional candidate Don Payne earlier this year. Payne currently serves as Newark City Council president and as an Essex County freeholder.
"The elected officials that endorsed Mayor Healy were dedicated civil servants prior to running for office," [Connors] added. "All of them passed civil service or licensing tests and met the necessary requirements and training. The fact that Mr. Fulop is demonizing civil servants such as police officers, firefighters and teachers for wanting to make a difference in our community by running for public office is Un-American. I think it's great that Steve Fulop took 14 months off from his $632,575 a year Wall Street job to run for Mayor but he should not be trying to prevent others with lesser means from running for public office. Mr. Fulop cannot relate to the struggling working class residents of Jersey City that cannot afford the same luxury of quitting their jobs for over a year to run for mayor. The one per centers like Steve Fulop and Mitt Romney need to stop trying to control everything."
Fulop is the second Democrat nationally in recent weeks to be called "un-American" by a political opponent. In August, Republican Ohio U.S. Senate nominee Josh Mandel characterized Sen. Sherrod Brown (D) as "un-American" for his vote in favor of the auto bailout. Mandel, the Ohio treasurer and retired Marine, later said Brown "should be ashamed" of the vote.
Fulop, who left Goldman Sachs and enlisted in the Marines following the 9/11 terrorist attacks, responded to Connors Thursday morning by noting his service and that his parents immigrated from Israel. Fulop also denied he made $632,575 while on Wall Street, saying he was paid less. Fulop left his job as a trader at Sanford Bernstein to focus on his mayoral campaign earlier this year.
"It is sad that the Healy lieutenants resort to name-calling me 'un-American'. Yes, my family is immigrants, yes, my family owned a bodega, but I also volunteered to serve the country in the Marine Corps, and yes, I care deeply about the city and the way it is run and that is the reason that I am trying to change the status quo," Fulop said in an email.
"It is ludicrous to say I am un-American because I come from a family of immigrants that owned a bodega as I would point out that when I was serving in Iraq, they were padding their multiple public pensions here in Hudson County."
Connors told HuffPost that he was not calling Fulop "un-American," but rather was using that to describe [Fulop's] political philosophy. He noted that the five officials who backed Healy -- himself, Hudson County Executive Tom DeGIse (D), Bayonne Mayor Mark Smith (D), Assemblyman Jason O'Donnell (D-Bayonne) and Hudson County Freeholder (D-Jersey City) -- had all started their careers in government and should be allowed to run for office as well.
"He is saying that it is not right for a public employee to run for office," Connors said. "I think his philosophy is un-American."
Connors said that he received the $632,575 salary from his staff, who had researched Fulop's earnings. "It must be nice to leave a job and still continue paying your mortgage," Connors said.
UPDATE: 2:53 p.m. -- On Tuesday, the Jersey Journal disputed Fulop's count of 15 public jobs being held by DeGise, O'Donnell, Connors, Smith and Dublin. The newspaper said that the group held a total of eight public jobs.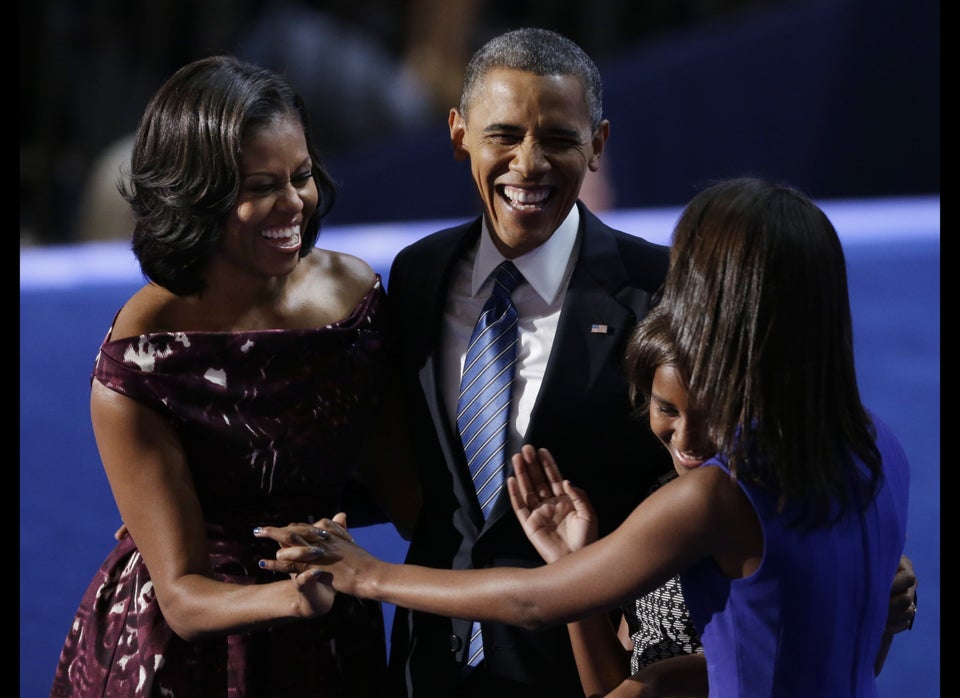 Obama Rocks Democratic Convention
Popular in the Community