And to prove it, he has created a truly memorable jingle that rams that point into the noggins of anyone who sees it. (You can watch it above.)
WARNING: The song is aggressively catchy and will lodge itself in your head for days on end. Seriously. Like, no joke.
Why is Gadlin willing to go to such extreme lengths, such as including crudely animated cartoon animals in his video, just to sell 1,000 raccoon penis bones?
Apparently because no one believes he can actually do it. Not his family, not his friends and certainly not anyone who's not in the market for a raccoon penis bone.
Gadlin has a whole bag of them just in case he can hit the magic number. He even promises to send them in a plastic tube, presumably for that certain je ne sais quoi.
Can you say no to a face like this? (You don't have to answer. It's a rhetorical question).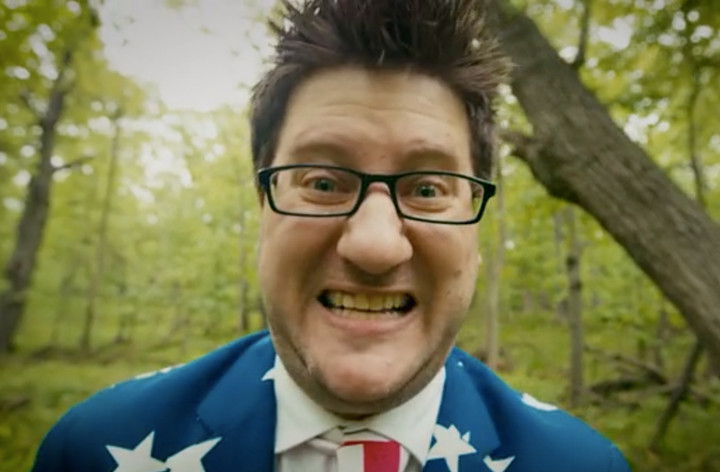 Gadlin doesn't seem to care exactly what his potential customer base does with the raccoon penis bones, but notes that some people "turn them into earrings, necklaces, and other forms of jewelry" and sell them on Etsy.
So far, the world isn't exactly jumping to buy Gadlin's 1,000 raccoon penis bones: He originally attracted only $360 toward his $19,000 goal, only to have Kickstarter pull the campaign.
Now he's starting at ground zero on IndieGogo.
However, the campaign runs until August 1 so maybe he has time to convince 1,000 Americans to purchase his raccoon penis bones.
This story has been updated to reflect that Gadlin moved his campaign to IndieGogo. 

REAL LIFE. REAL NEWS. REAL VOICES.
Help us tell more of the stories that matter from voices that too often remain unheard.
BEFORE YOU GO
PHOTO GALLERY
Cloud Penises!