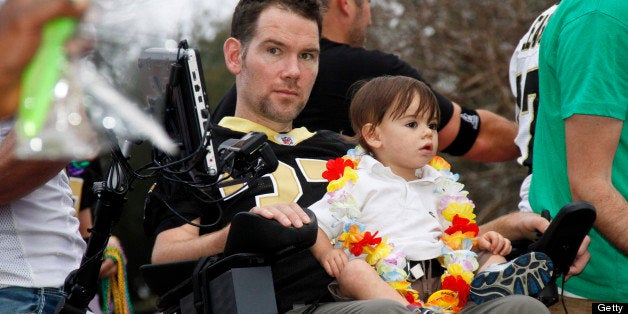 After initially suspending those involved, the station announced that they had been fired on Monday afternoon. 790 The Zone General Manager Rick Mack announced the firings and apologized on behalf of the station in a statement.
"We deeply regret the offensive programming that aired this morning on "Mayhem In The AM" on 790 The Zone, related to former New Orleans Saints player Steve Gleason and his battle with ALS. We suspended the three individuals involved immediately following their comments and have since terminated their employment. 790 The Zone, our owners, sponsors and partners in no way endorse or support this kind of content. We sincerely apologize to Mr. Gleason, his family and all those touched by ALS."
The segment occurred during the program hosted by Steven "Steak" Shapiro, Chris Dimino and Nick Cellini and began with a discussion of Gleason's guest column in Sports Illustrated. It soon devolved into an apparent attempt at humor that included someone using a robotic voice effect pretending to be Gleason.
LISTEN: "Mayhem In The AM" segment mocking Steve Gleason
Filling in for Peter King, Gleason authored the weekly "Monday Morning Quarterback" column at SI.com, discussing his illness and his charitable work with Team Gleason.
"It's a terminal disease with an average lifespan of two to five years post-diagnosis, and scientists don't know what causes it. ALS prevents your brain from talking to your muscles. As a result, muscles die. As a result, every 90 minutes people die. I am a person," wrote Gleason, who types using his eyes. "ALS does not affect cognitive process. Stephen Hawking, one of smartest people on the planet, has ALS. It rarely affects the eyes. It doesn't affect senses like hearing, taste and touch. I cannot move them, but I can feel, and very much enjoy when you take my hands in yours. No, you do not have to yell, or use one syllable words. I can hear you, and I have above average intelligence. Still."
As the segment's lack of intelligence and basic empathy produced a swift backlash, one of the hosts of the program that included the segment apologized via Twitter.

My apologies to everyone. It was a stupid attempt at humor that backfired. Emphasis on stupid.

— Nick Cellini (@NickCellini) June 17, 2013
Although Gleason did not initially make any statement, Clare Durrett, the executive director of Team Gleason, spoke with The Times-Picayune.
"At this time, we don't feel the need to issue a statement as it just takes time away from the important things Steve and Team Gleason are doing," Durrett told The Times-Picayune on Monday afternoon. "Currently, Steve is enjoying a much needed vacation in the Northwest and spending time with friends and family. He is having an extraordinary day so far, having been the guest writer for Peter King's Monday Morning Quarterback and is now interviewing Pearl Jam."
Support HuffPost
The Stakes Have Never Been Higher
Related
Before You Go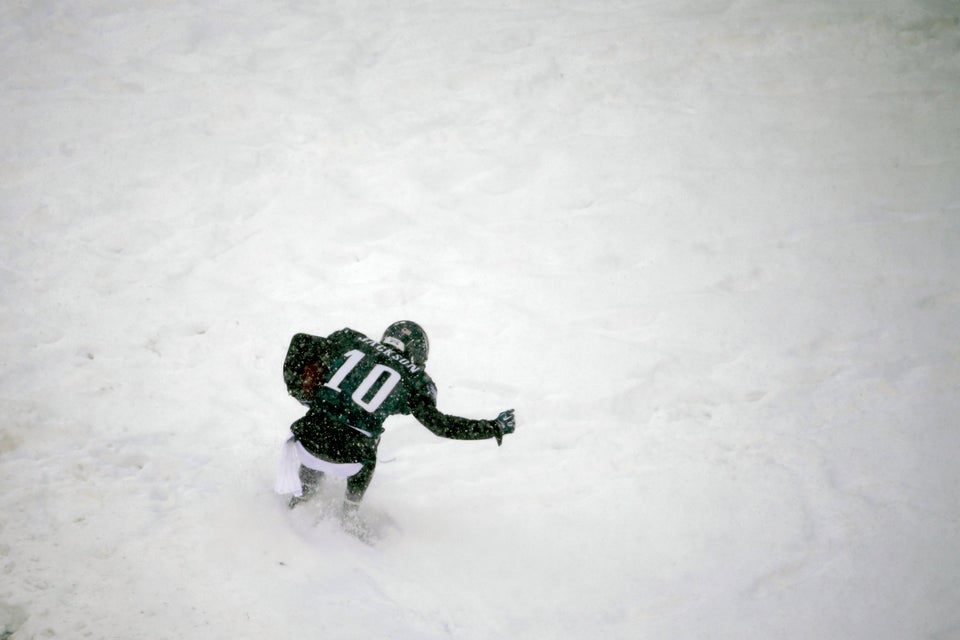 Best 2013 Sports Photos
Popular in the Community