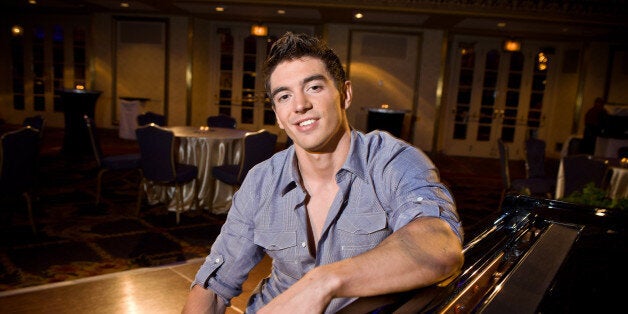 As a member of a tight-knit Catholic community in Lemont, Ill., Steve Grand could often be found making money in recent years by singing Christian songs at his local church. But Grand, now a rising Internet pop star who has been described as "the first openly gay male country star," says he didn't always believe his priest's claim that the church was open to all people. Throughout his life, he says he never saw an openly gay person perform there.
His feelings changed dramatically after his song "All-American Boy" became a YouTube sensation this summer, racking up more than a million views in a little over a week. It shows Grand mooning over a cute (and straight) boy at a campfire, kissing him in the lake, and then watching, sad-eyed, as he returns to his girlfriend. Many church members have commended Grand for his courage to openly sing about his sexuality, and his priest has held him up as a model Catholic.
As Grand prepared this week for the Friday release of another video, called "Stay," which shows him with a new love interest, he said he maintains that his Catholic upbringing and close relationship with a Catholic community are compatible with his life as a gay man.
"I think with 'All-American Boy,' people saw my four minutes of angst," Grand said, the night before the new video was set to be uploaded to YouTube. "This time, I wanted people to see me happy because there are definitely times in my life I'm rejoicing and feeling good."
Father Kurt Boras, the priest at Grand's church, said that Grand has greatly impacted the community.
"I think he's changing our community, he's changing us," Boras said in an interview with The Huffington Post a few weeks after the release of "All-American Boy." Boras watched the video with some of the church staff, and any concerns were about the whiskey and beer consumption in the video, not Grand's sexuality, he said.
Still, he added, he was astonished by the way the members of his church reacted to Grand's first video. Although the church is in the Chicago suburbs, Boras describes it as a "very simple country parish."
"I've never seen this before. It's opened up conversations with me that are unbelievable, really," he said. "A lot of folks have come to me and said, 'I have a gay daughter, a gay son.' This young man has really opened up some conversations that maybe I would never have had as a pastor and they're coming and saying, 'Can we talk to you?'"
Boras said that he has not heard a single negative thing from anyone at his church about Grand or the video. He attributes part of this to Grand himself, whom he describes as "charismatic, humble and warm." But part of it, he believes, is also due to Pope Francis, who made a statement in July that Boras says represents a dramatic shift in the Catholic church's stance on homosexuality. "He said, 'Who am I to judge?' and that one statement, I'm telling you, has opened up conversations for me as a pastor that I could never have imagined before. It's a new kind of era."
Grand said he has been both surprised and moved by the reactions to his first video. Fans have declared him a "hero," while critics have accused him of betraying the gay rights movement -- both by expressing support for the Catholic Church and by refusing to condemn the Christian therapist he was sent to by his parents to be "cured" of his homosexuality.
"A lot of people have criticized me for playing at Catholic churches, where I made a lot of money, and I was shocked by that," Grand said. "In my mind, I think it could only be a good thing. Ten years ago, I was sitting in those same pews, and if I'd seen an openly gay musician leading the songs of worship in church, that could have really changed my life and saved me many years of feeling that I was somehow wrong."
During the last weekend of August, Grand announced to his church community that he would have to stop playing regularly at Sunday masses because of his increasingly hectic schedule performing around the United States. After playing his last song for the church, he stood in front of the crowd and said, "You know, I'm gay. And I think that's okay and I really believe that God loves us for who we are, gay or straight."
Grand received three standing ovations. Afterward, he got a note from one churchgoer who told him that she no longer felt ashamed to be part of the greater Catholic church.
"It felt like a big sigh," he said. "I think people are so relieved to hear those words come out of someone's mouth at the pulpit."
Watch Grand's new music video below:
Before You Go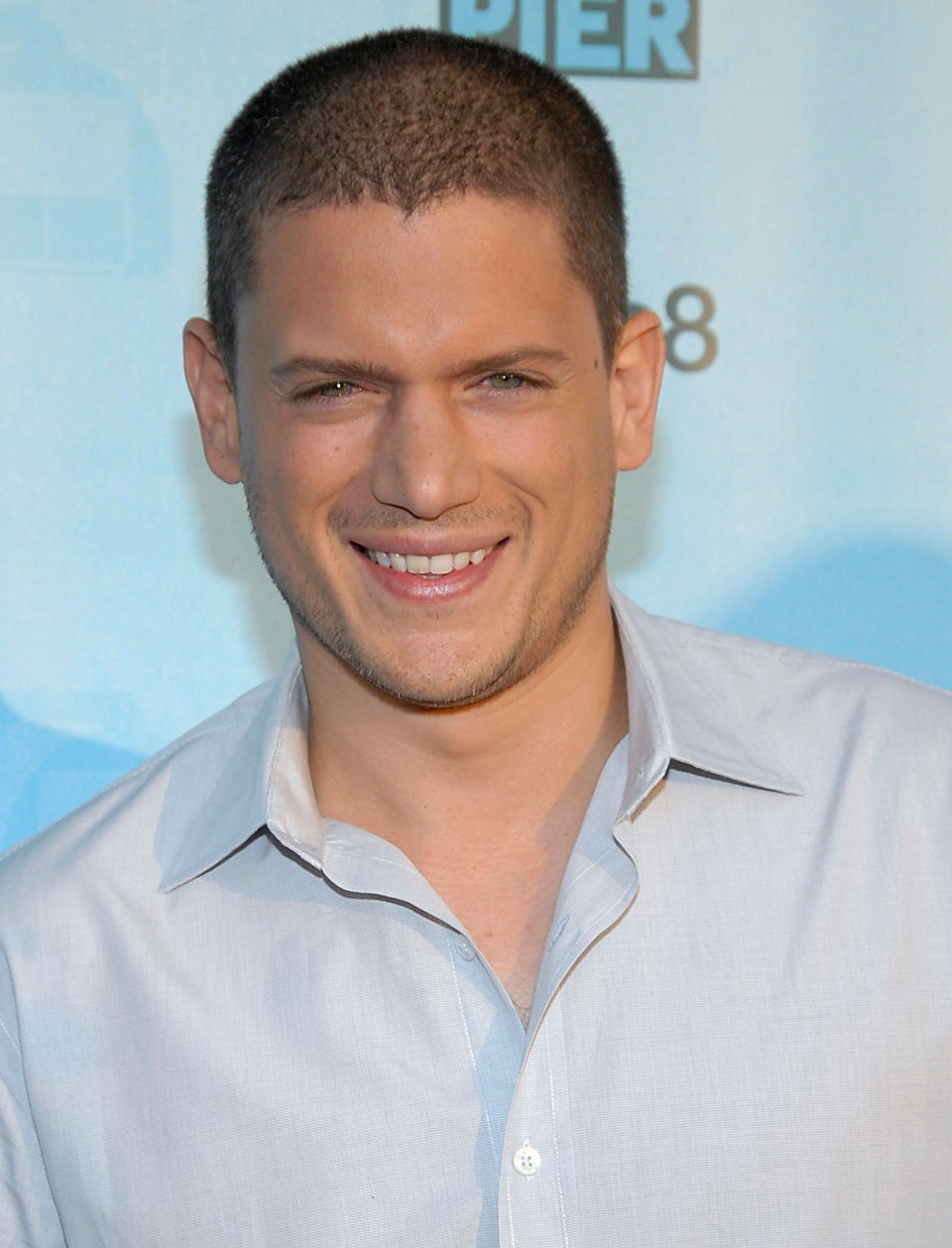 Celebrities Who Have Come Out As LGBT
Popular in the Community