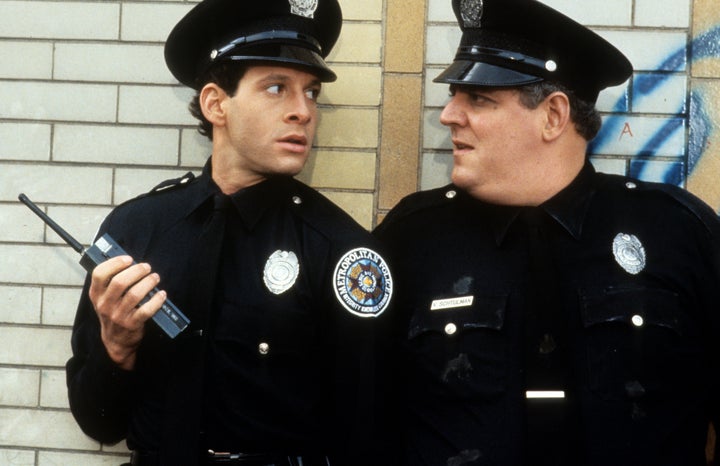 "Police Academy" star Steve Guttenberg says a reboot of the spoof film series is in the works.
Guttenberg, who played Officer Carey Mahoney, wrote on Twitter Monday that the "next Police Academy is coming."
He didn't have details but said it was "being readied!"
Guttenberg, 60, tweeted the news as a response to a fan who was hoping for a new installment.
The "Cocoon" star played Officer Carey Mahoney in several of the "Academy" films. According to IMDB.com, the series totaled seven big-screen entries and spawned a 1988-89 television cartoon series.
The last movie was 1994′s "Police Academy: Mission To Moscow."
Talk of a "Police Academy" revival has persisted for years, but comedian Bobcat Goldthwait, who played Zed in some of the films, didn't seem too keen on it in a 2015 interview.
Asked by TMZ if it was time for a reboot, the now 56-year-old comic replied, "Uhh, no!"
Well, it's three years later so maybe now's the time?
HuffPost reached out to a rep for Guttenberg but didn't immediately hear back.
Popular in the Community