Comedian Steve Harvey is all about getting a laugh, whether as one of the cracking-wise "Kings of Comedy" or as the newest host of long-running game show "Family Feud."
But Harvey showed a more emotional side on his daytime television show this week, thanks to an unexpected call. Harvey, who turned 56 on January 17, took a call via satellite during the show's taping as part of his birthday special. What transpired next sent both Harvey and his audience to tears.
A man appears and wishes him a happy birthday, causing Harvey to whisper "Aw, man," before pacing the stage. "This is Rich Liss from Orlando, Florida," the man said. "Do you still love me, baby?"
Harvey bends over, choking back sobs for a few moments. "Hey, man," he said, still trying to pull himself together. "I love you."
It turns out Liss and his wife, Becky, were early supporters of Harvey, first when he was a 26-year-old running a fledgling carpet cleaning business, and later when he was trying to break into comedy.
"I was struggling," Harvey said, wiping tears away. "I didn't have nothing. And these people... took me in."
To hear the whole story and see the gift Harvey has planned for his early career benefactors and friends, watch the video above.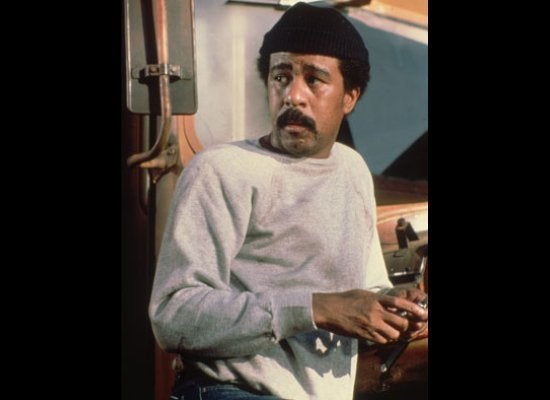 Black Comedians
Popular in the Community