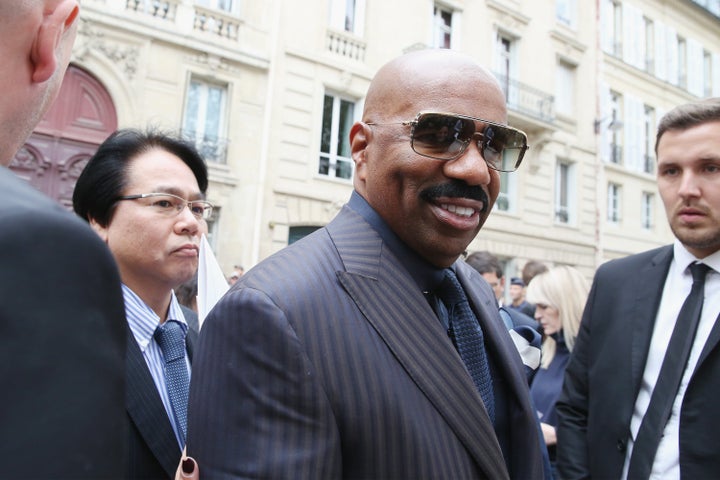 Comedian Steve Harvey recently took a jab at Asian men, and it's certainly nothing to laugh about.
The host poked fun at a 2002 book entitled How to Date a White Woman: A Practical Guide for Asian Men, along with other self-help books, on Friday's episode of "Steve Harvey."
While the book's title is problematic in that it both patronizes its intended audience and removes agency from women, Harvey decided its major flaw was its premise: There's just no way someone could be be attracted to Asian men, he declared.
Harvey starts off his commentary about the title by laughing hysterically, saying the book would contain just one page.
"'Excuse me, do you like Asian men?'" he says in the clip, imagining what the author might have written in its pages. "No, thank you."
To make matters worse, he then wonders what a book called How to Date a Black Woman: A Practical Guide [for] Asian Men would say.
"Same thing. 'You like Asian men?'" Harvey says. "'I don't even like Chinese food ... '"
Harvey ultimately failed to explain his remarks, only saying an insincere "sorry" to an Asian woman later on in the show, seemingly referring to his previous comments.
So, yeah, we're still waiting on that apology, Steve.
Popular in the Community