Harvey, who recently opened up to The Hollywood Reporter about his career as a comedian and a TV host, spoke about both personal and political experiences over the years and how his meeting with Trump made for one that brings him regrets. The meeting drew ire from fans and critics alike.
"I didn't see that coming. Jesus," Harvey told the publication in a new piece published Tuesday. "It was so vicious that it really threw me."
"I was being called names that I've never been called: Uncle Tom. A coon. A sellout," he added.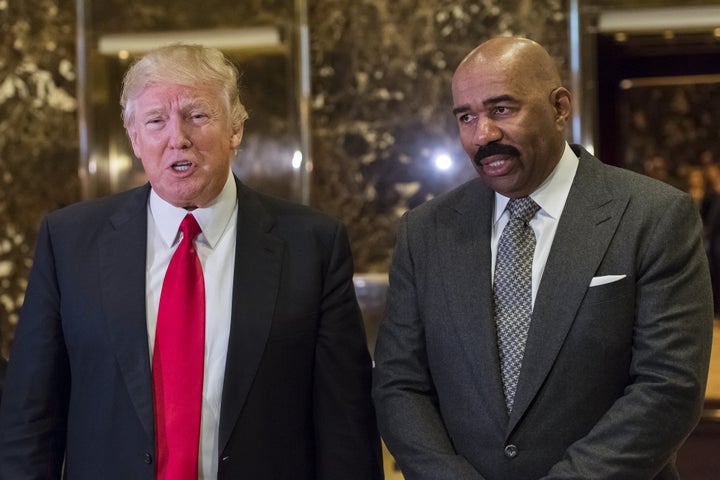 Harvey said he first met with Trump after he said his business partner received "a call from the Obama transition team, who said that the Trump transition team would like to set up a meeting." He said yes ― but the meeting was also to be held around Harvey's 60th birthday celebration which was hosted on a boat. So, his wife Marjorie Harvey, suggested he deliberately miss the meeting.
"My wife says, 'Steve, just take off [and skip the meeting]. You'll meet with him some other time,″" he recalled. "God, I should've listened."
Harvey met with the President at the Trump Towers and said he spent about 20 minutes in the January meeting talking about golf. He recalled how he told Trump about potentially working with Ben Carson, who the president appointed to lead the department of Housing and Urban Development, to help identify ways he could help transform closing schools into "vision centers and teach STEM and computers and coding."
Harvey said he has since been to HUD twice and that he's met with Carson. "We're actually trying to get it started," he said. "Hopefully before the year goes out, we'll be making the announcement about the first vision center."
Harvey, who was pictured with Trump immediately following their meeting, drew ire from critics who called out the disrespect and shame they felt in seeing him, a black man, be so willing to work with a man who has consistently neglected and disrespected the black community.
Harvey himself released a statement in January as the outrage began to bubble up, explaining then why he met with the President and affirming that "he would sit with Trump anytime."
A fancy birthday boat ride doesn't sound half bad, after all.
Before You Go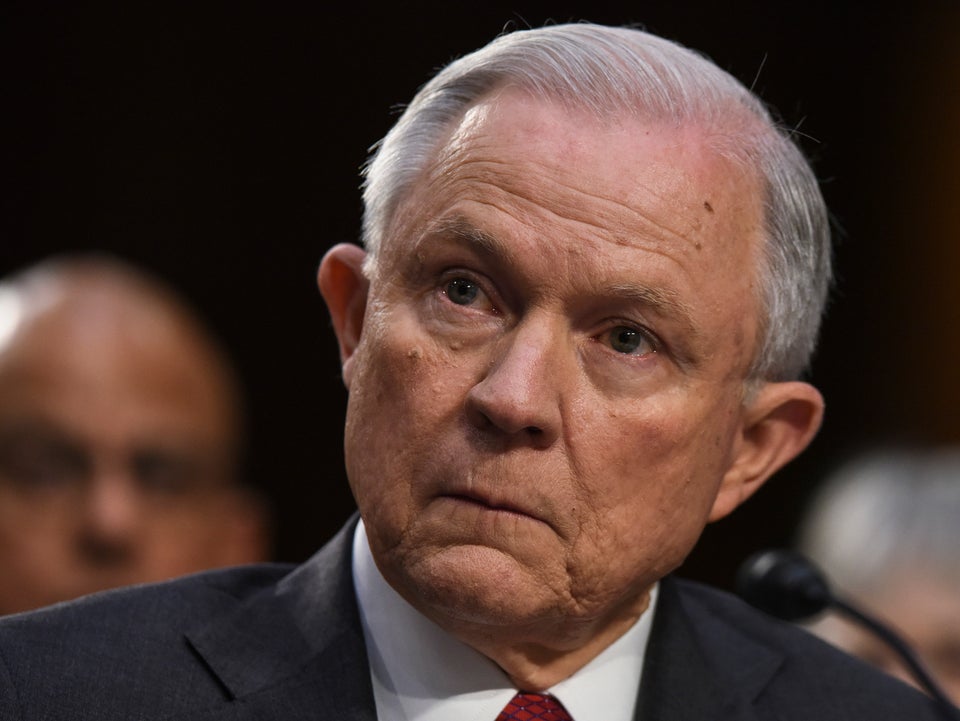 All The People Trump Attacks In His New York Times Interview
Popular in the Community