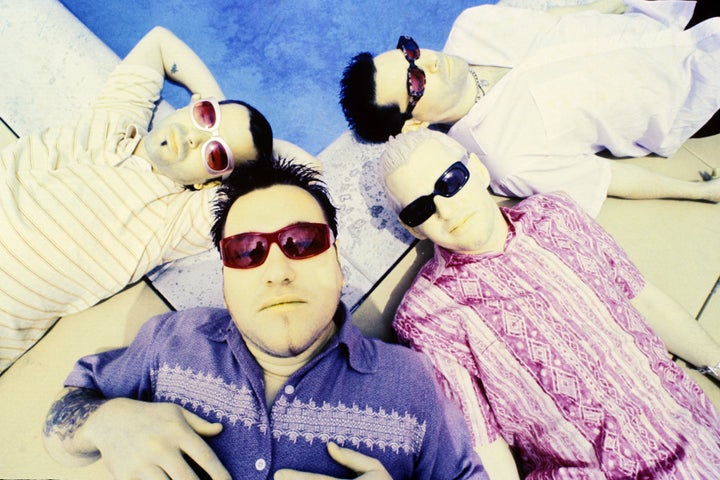 Steve Harwell, the former lead singer of the band Smash Mouth, died Monday after battling medical issues for several years, according to the band's Instagram account. He was 56.
Band manager Robert Hayes told Rolling Stone that Harwell died at his home in Boise, Idaho, "surrounded by family and friends."
Hayes said earlier this week that Harwell had been placed in hospice care and had only a short time left to live.
"Steve's iconic voice is one of the most recognizable voices from his generation," Hayes said on Sunday. "Steve loved the fans and loved to perform."
The band's Instagram account published a tribute Monday. "Steve lived a 100% full-throttle life. Burning brightly across the universe before burning out," it read.
During his long career with the band, Smash Mouth sold more than 10 million albums and had two No. 1 hit singles, "Walkin' on the Sun" and "All Star." The latter was certified triple platinum in the U.S. and became an international hit, vaulting the band to a Grammy nomination and pop culture history.
"I'm not going to toot my own horn, but nobody else could have sang that song," Harwell told Rolling Stone of "All Star" in 2019. "It would have never been what it is now. I could've pitched that song to a million bands and they would have tried to do it, and it would've never been what it is."
"'All Star' was meant to be ours," he added. "And that's why it was so big, and still is. It was meant to be Smash Mouth, and that's the great thing about it."
The song has maintained a place in the cultural zeitgeist for decades after it was featured in the film "Shrek."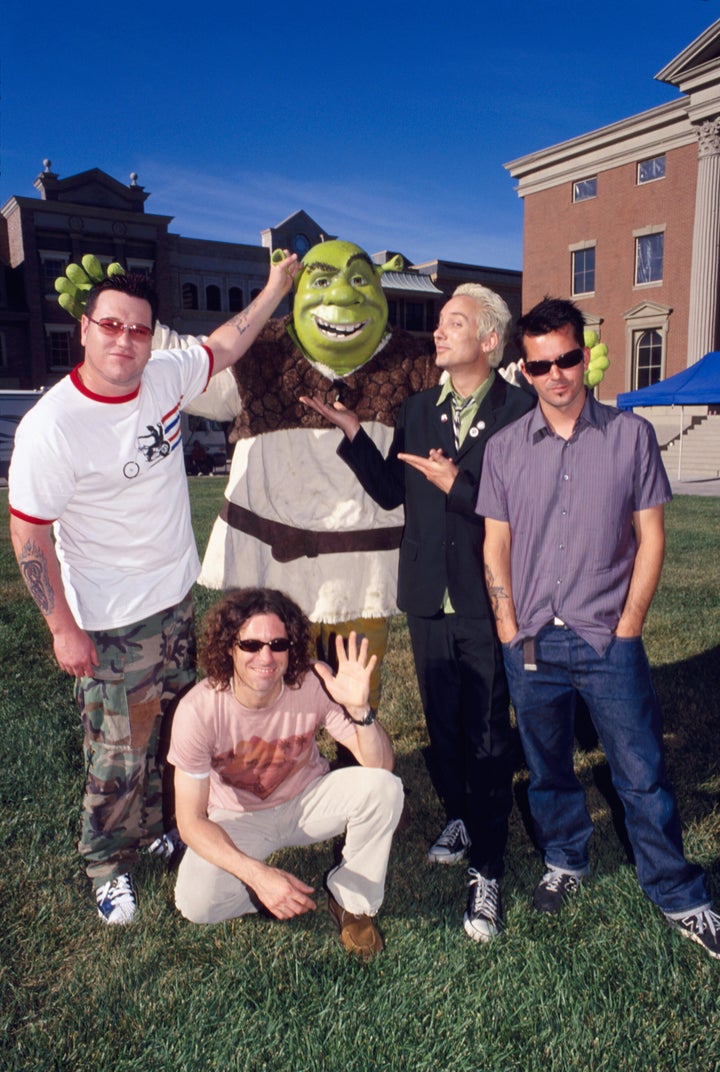 "We had no clue how big 'Shrek' was going to be. We had no clue," Harwell told Rolling Stone. "The song was already a Number One single, and then 'Shrek' came out and we sold millions of records off that alone. The song was reborn again."
Harwell retired from Smash Mouth two years ago after an erratic performance in New York, saying at the time his health issues had become too serious to allow him to continue.
"Ever since I was a kid, I dreamed of being a Rockstar performing in front of sold-out arenas and have been so fortunate to live out that dream," he said. "To my bandmates, it's been an honor performing with you all these years and I can't think of anyone else I would have rather gone on this wild journey with."
Smash Mouth has continued to tour with vocalist Zach Goode.
"Steve's iconic voice is one of the most recognizable voices from his generation," the band's manager said. "His legacy will continue to live on through the music."
Support HuffPost
The Stakes Have Never Been Higher
Popular in the Community