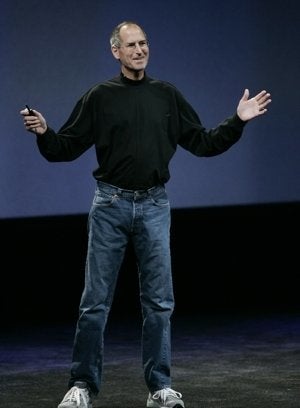 What does Apple CEO Steve Jobs think about Apple's rumored Apple Tablet device?
According to TechCrunch's sources, Steve Jobs has said, in reference to the forthcoming Tablet, "This will be the most important thing I've ever done."
But just how credible is Jobs' alleged statement?
We haven't heard this first hand, but we've heard it multiple times second and third hand from completely independent sources. Senior Apple execs and friends of Jobs are telling people that he's about as excited about the upcoming Apple Tablet as he's ever been. Coming from the man who has created so much, that's saying something.
In September 2009, the Industry Standard reported that Jobs had made the Tablet his "personal project:"
I should say the "presumably" forthcoming Apple tablet, which sources inside Apple say is getting their maximum leader's personal and special attention. Jobs apparently sees the device as too important to have a less-than-exciting launch, so it will miss the holidays and launch in 2010.
Popular in the Community