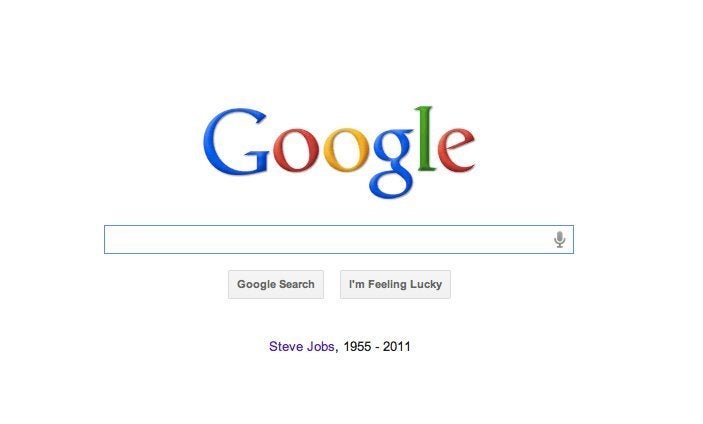 As the news of Steve Jobs' death spread around the world, many took to the internet to express their condolences, sadness, and thanks to the co-founder and former CEO of Apple.
Google also responded to the news, with CEO Larry Page posted the following on his Google+ account: "[Jobs] was a great man with incredible achievements and amazing brilliance."
Google.com posted a subtle tribute below its main search bar: "Steve Jobs, 1955 - 2011." The post also included a link to Apple's homepage, which currently featuers a picture of Jobs with a link to the company's official statement on his death.
Take a look at Google.com's tribute to Jobs (below).