 Walter Isaacson's authorized biography of Steve Jobs traces the Apple co-founder's career in Silicon Valley--from its soaring highs to its crushing lows. Jobs has been hailed as a tech visionary, but he also weathered his fair share of dud products and nearly witnessed the demise of the company he founded in his youth.
In 1985, after Apple discontinued its poorly selling Lisa computer and faced flagging Macintosh sales, Jobs was ousted from his position as head of the company's Macintosh division. The decision came from the board of directors and CEO John Sculley, whom Jobs himself had selected for the position in 1983. Before the year's end, Jobs would leave Apple to found a new company, NeXT.
During Jobs' absence from Apple, Macintosh sales continued to struggle as competitive products from Microsoft began crowding the personal computing space. "Microsoft simply ripped off what other people did," Jobs said, according to Iassacson's telling. However, Jobs also said, "Apple deserved it. After I left, it didn't invent anything new. The Mac hardly improved. It was a sitting duck for Microsoft."
By 1997, Jobs was back at Apple, but the company's stock hovered around $4 a share, according to the New York Times. (To put that into perspective, Apple stock currently sits above $390 per share.) Jobs quickly cemented his position and, by 2000, was officially given the title of CEO.
During the course of Isaacson's interviews, Jobs shared what he saw to be his major mistake during those tumultuous years: Letting a desire for profitability outweigh passion.
"My passion has been to build an enduring company where people were motivated to make great products," Jobs told Isaacson. "[T]he products, not the profits, were the motivation. Sculley flipped these priorities to where the goal was to make money. It's a subtle difference, but it ends up meaning everything."
Jobs went on to describe the legacy he hoped he would leave behind, "a company that will still stand for something a generation or two from now."
"That's what Walt Disney did," said Jobs, "and Hewlett and Packard, and the people who built Intel. They created a company to last, not just to make money. That's what I want Apple to be."
He also stated the importance of helping Silicon Valley's next generation--the Larry Pages and Sergey Brins, the Mark Zuckerbergs. "That's how I'm going to spend part of the time I have left," Jobs told Isaacson two months before his death. "I can help the next generation remember the lineage of great companies here and how to continue the tradition. The Valley has been very supportive of me. I should do my best to repay."
During his near decade-long absence from Apple, Jobs also purchased a graphics company that would grow to become one of Hollywood's most successful animation studios. That company was Pixar. Even after he returned to Apple, Jobs continued to serve as CEO of the Pixar juggernaut for a time.
Jobs has credited his dramatic ouster from Apple as the key to his success with Pixar and his later success upon his return to Apple. In 2005, said the following, during a moving commencement address at Stanford University:
I didn't see it then, but it turned out that getting fired from Apple was the best thing that could have ever happened to me. The heaviness of being successful was replaced by the lightness of being a beginner again, less sure about everything. It freed me to enter one of the most creative periods of my life. [...] Sometimes life hits you in the head with a brick. Don't lose faith. I'm convinced that the only thing that kept me going was that I loved what I did.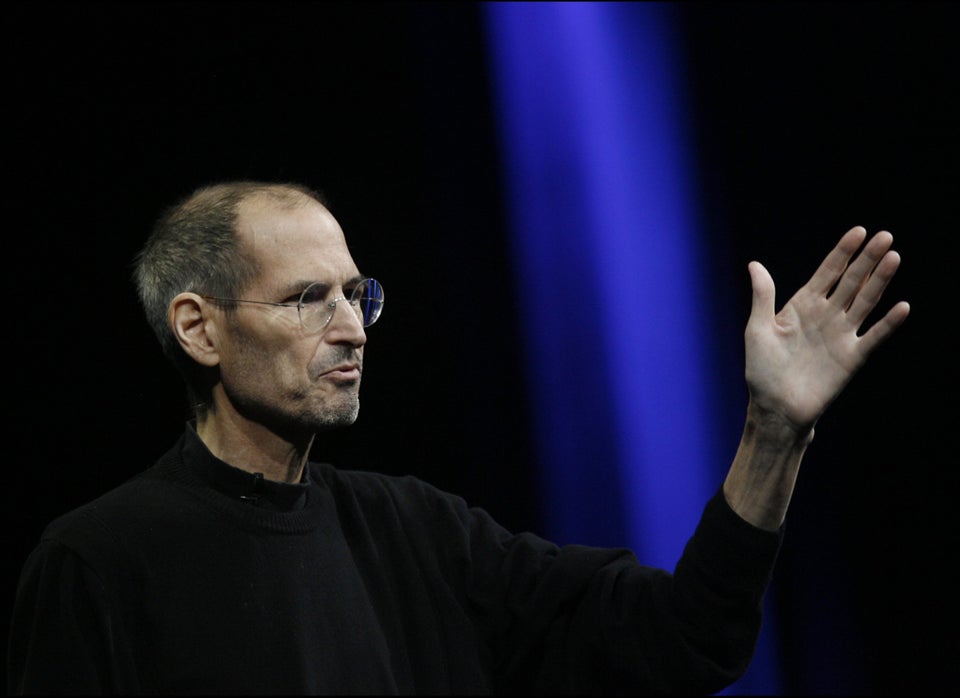 Steve Jobs Quotes (CLONED)
Popular in the Community