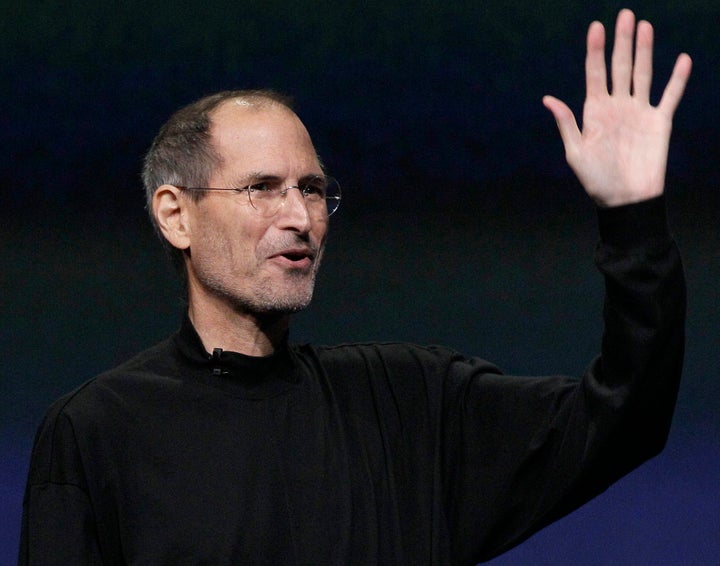 The news of Steve Jobs' death sent a wave of incredible sadness through our home. It's magnitude was unexpected, but as I analyze this, it's pretty understandable. Steve Jobs was a stranger who brought many families together. In a world where technology can stump older adults, he leveled the playing field and brought children and their parents into the same room. He impressed our kids, who quickly pulled us on board. Soon everything was Apple and yes -- it was pretty logical and almost easy.
Steve dominated our gift-giving world, and when we had the cash, he made it easier because there was always a wish list. I often think my children secured part time jobs because of their desire to save up for Steve's next great invention. I'm not complaining though. Anyone who can get my kid to work and to the bank with a deposit slip is my friend.
He was the man behind our family field trips -- the 3-hour wait outside the grand opening of Pittsburgh's first Apple Store, the 2-hour vigil for the release of OS X 10.5 Leopard (I was shooting for Mother of the Year, but all I got was software and the free t-shirt), and the lengthy sit-in to be first in line for the iPad release.
In our home, Steve was the topic of dinner time conversation. His vision. His technology. His speeches. His health. My teens would recap his classic announcements which they had somehow managed to watch in the middle of a school day. He made 50 look cool and helped us rethink "business casual".
How perfect that Steve was one of the forces behind Toy Story, the classic film that parents of teens and twenty-somethings hold forever in their hearts. As we will with Steve. To infinity and beyond....