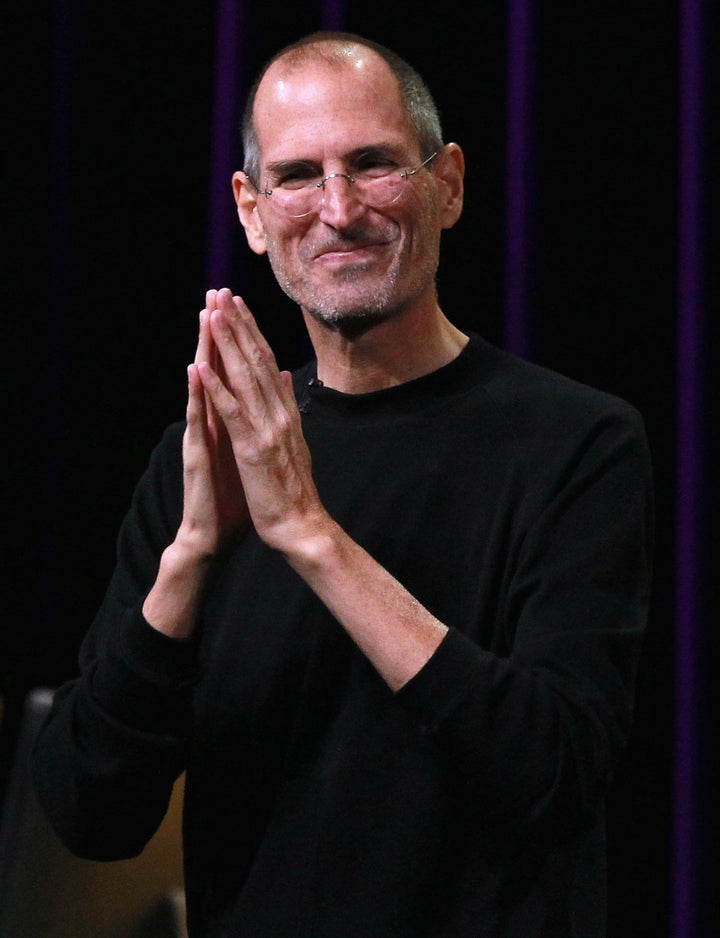 Walter Isaacson's biography of Steve Jobs reveals that the Apple co-founder was given up for adoption by his biological parents, American Joanne Schieble and Syrian-born Abdulfattah "Jonh" Jandali. The couple had another child together, a daughter named Mona Simpson. Though Schieble and Jandali eventually separated, Schieble raised her daughter herself.
Jobs would become one of the world's most successful entrepreneurs, and Simpson would become a novelist celebrated for works such as "Anywhere But Here" and "Off Keck Road." Simpson would even write a fictionalized version of her brother's life, titled "A Regular Guy." But according to Isaacson's biography, neither sibling knew the other existed in their youth.
Jobs and Simpson first met in 1986, after 31-year-old Jobs reunited with his biological mother. According to Isaacson's biography of Jobs, their mother arranged the meeting between the siblings.
Mona recounted to Isaacson her first encounter with Jobs. "He was totally straightforward and lovely, just a a normal and sweet guy," she said, according to a copy of the biography purchased by The Huffington Post.
The two quickly became close, based on Isaacson's telling.
In 2004, Jobs was diagnosed with cancer. He initially refused traditional treatments, Isaacson reveals in his biography of the Apple co-founder, and Jobs' delay may have allowed the cancer to spread from his pancreas to the surrounding organs. When Jobs finally received a liver transplant in 2009, his sister was one of only three people, including Jobs' wife Lisa Powell, invited to his bedside as he recovered from the procedure.
Mona Simpson was also at Jobs' side when he passed away on October 5, 2011.
In a stirring eulogy delivered at Jobs' memorial, held at Standford University's Memorial Church on October 16, Simpson revealed the last words Jobs uttered mere hours before he died. Her tribute to her brother was reprinted by the New York Times on October 30. According to the Times' printed version, Simpson said Jobs had been looking at the members of his family, gathered around his bed, when he gazed past them and said," OH WOW. OH WOW. OH WOW."
The Wall Street Journal noticed a parallel between Jobs' final words and those of inventor Thomas Edison. Writes the Journal, "[Before his death,] Edison emerged from a coma, opened his eyes, looked upwards and said 'It is very beautiful over there.' [...] Which may be another way of saying 'Oh wow.'"
According to Simpson's eulogy, Jobs seemed to be working toward a goal during his final hours before death.
Masayoshi Son, CEO of Apple partner Softbank, relayed a similar report to PCMag. "Even one day before he passed away, the first subject he wanted to call Tim Cook about…he wanted to talk about the next product," said Son.
Despite his vehement work ethic, Mona Simpson's eulogy also recalled a man who "treasured happiness" and "had a lot of fun" with his family.
And yet, not every member of Jobs' family was welcomed into Jobs' inner circle.
Long before Jobs' death, Simpson tracked down their biological father in California, where he managed a small restaurant. Though Jobs refused to meet Jandali, Simpson went to see him. She told biographer Isaacson that they spoke about the son that Jandali had given up for adoption. "We'll never see that baby again," he said, according to Isaacson. And though Simpson didn't tell her father that the baby was Steve Jobs, she came to find out that the pair had actually met unawares.
Jandali told her about another restaurant he had managed in Silicon Valley. "That was a wonderful place," Jandali said of the restaurant, per Isaacson's book. "All of the successful technology people used to come there. Even Steve Jobs."
Jobs even told Isaacson that he recalled meeting the man who turned out to be his father, but said that he had no desire to connect with him. "I was a wealthy man by then, and I didn't trust him not to try to blackmail me or go to the press about it."
Jandali eventually learned the identity of his son, but the two never met face-to-face again, even when Jandali tried reaching out to Jobs after learning of Jobs' illness. "I don't know why I emailed," Jandali told the Wall Street Journal shortly after Jobs passed away. "I guess because I felt bad when I heard about the health situation. He had his life and I had my life, and we were not in contact. If I talked to him, I don't know what I would have said to him."
Take a look at the slideshow (below) to see the most surprising facts about Steve Jobs from Walter Isaacson's biography.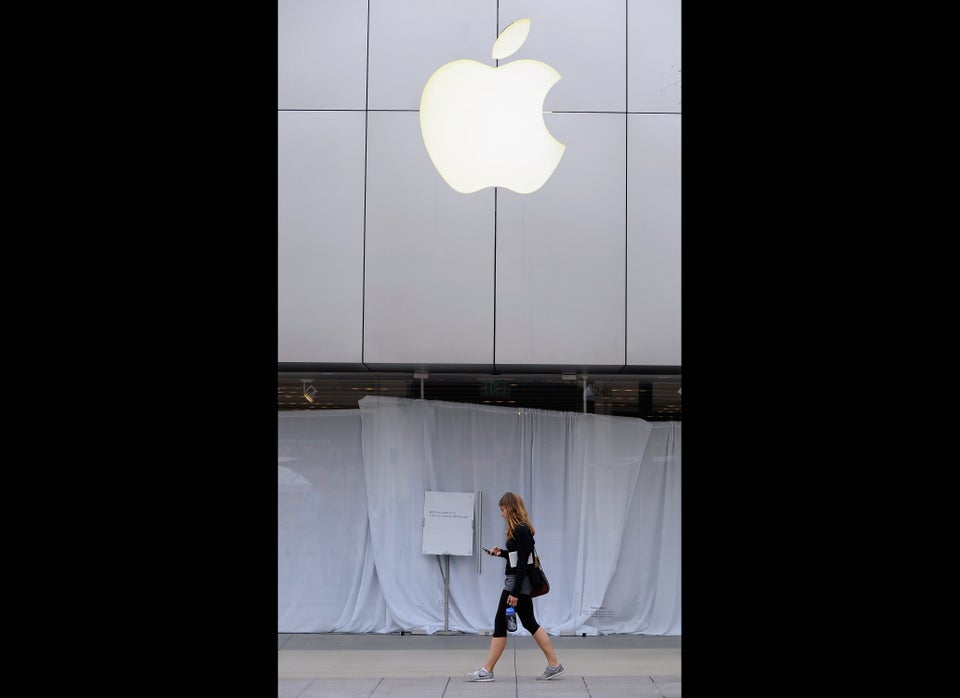 9 steve jobs facts (CLONED)

Popular in the Community