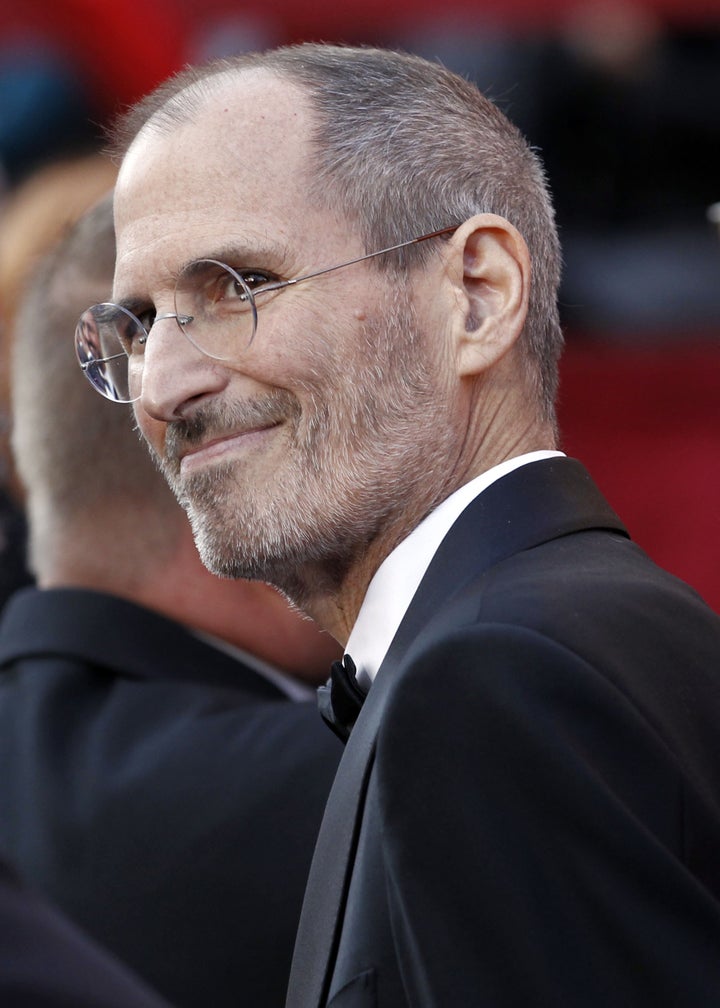 Apple CEO Steve Jobs hit the star-studded red carpet at the 82nd Academy Awards yesterday evening.
Oscar night was big for Jobs. He not only traded in his trademark turtleneck for his tux, but his company also debuted its first-ever iPad ad, which was aired twice during the three-and-a-half-hour Academy Award broadcast. (Watch it here).
See photos of Steve Jobs, famous for his California-casual uniform of jeans and New Balance sneakers, in his black-tie ensemble.
Twitter user @WayneSutton was one of the first on the blogosphere to remark of Steve Jobs' attendance at the awards. 'OMG it's Steve Jobs! I'm the only one yelling at him! #oscars #kodakredcarpet,' Sutton tweeted.
Popular in the Community