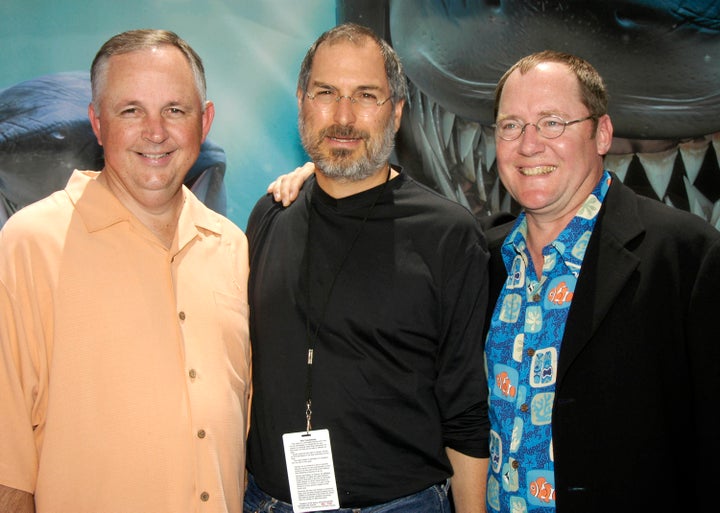 Steve Jobs purchased The Graphics Group from Lucasfilm in 1986, soon renaming it Pixar and changing its mission from hardware sales to creating groundbreaking animation. Its films would go on to win a trophy case worth of Oscars, including the last four Awards for Best Animated Feature, and entirely remake the field of animation.
With Jobs' passing on Wednesday, John Lasseter and Ed Catmull, his colleagues at Pixar from the very beginning, released a statement paying tribute to his loss. Lasseter is now the Chief Creative Officer at Disney, which bought Pixar in 2006, while Catmull is the President of Walt Disney and Pixar Animation Studios.
Steve Jobs was an extraordinary visionary, our very dear friend and the guiding light of the Pixar family. He saw the potential of what Pixar could be before the rest of us, and beyond what anyone ever imagined. Steve took a chance on us and believed in our crazy dream of making computer animated films; the one thing he always said was to simply 'make it great.' He is why Pixar turned out the way we did and his strength, integrity and love of life has made us all better people. He will forever be a part of Pixar's DNA. Our hearts go out to his wife Laurene and their children during this incredibly difficult time.
Earlier on Wednesday, Disney CEO Bob Iger paid tribute to Jobs, who became the company's single biggest shareholder and a member of its Board of Directors when Disney bought Pixar.
Popular in the Community