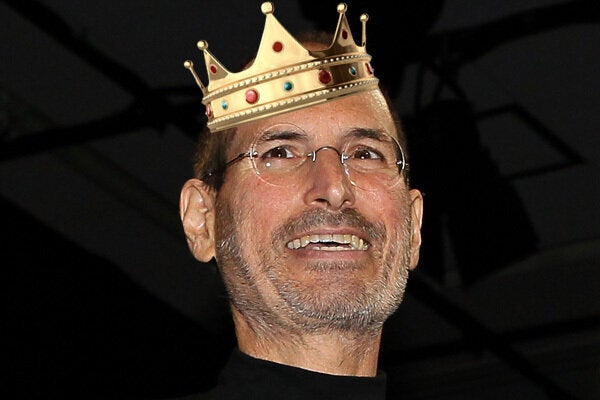 Fortune named the "visionary," "micromanager," and "showman" Jobs "smartest CEO in tech," ahead of other greats such as Amazon CEO Jeff Bezos and Alibaba CEO Jack Ma, who were picked as runner-ups.
Noting that "smart" includes both intelligence and impact, Fortune offers this explanation for why Steve Jobs was crowned "smartest CEO" in tech:
When Steve Jobs returned to Apple in 1997 after a 12-year exile, the company was close to bankruptcy. Thirteen years later it has a market cap of $250 billion and is the world's most valuable tech company, transforming whole industries along the way. iTunes reinvented music. Pixar, now part of Disney, elevated animated films. The iPhone changed telecom. And the new iPad has other computer makers scrambling to respond. Rocking one industry could be luck, but upending four? That's smart.
Fortune's list had even more love for Apple: Jonathon Ive, Apple's Senior VP of Industrial Design, was named "smartest designer." "From the iPod to the iPhone to the iPad, his contributions have set the course not just for Apple but for design more broadly," Fortune writes of Ive.
Do you agree with Fortune picking Steve Jobs as "smartest CEO?" Why or why not? Who would you have picked?
Popular in the Community