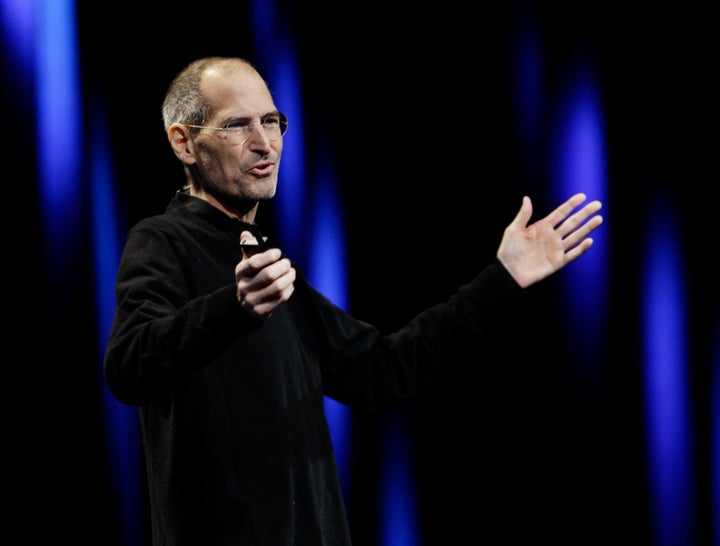 In a time of educational debate and shuffling nationwide, a college dropout, businessman and paragon of technological innovation emerged as an inadvertent, but forceful, momentum for an educational revolution around the world.
Steve Jobs wasn't the best student in the traditional sense, as he dropped out of college within six months of enrolling. But in the years following, the world watched as he built Apple and as he taught himself through numerous failures and subsequent successes. His career became an education for himself, his employees and his customers.
"I don't believe in equal outcome because unfortunately life's not like that," Jobs told Morrow. "It would be a pretty boring place if it was."
"Steve Jobs Saved My Son," the CNN iReport post is titled.
Her 3-year-old son doesn't talk, but his ability to communicate has been revolutionized by the use of Apple's iPad, she says.
"It's crazy," he said. "You'd never think that somebody you'd never met could have such an influence on you."
But back Stateside, Jobs' legacy and influence on education has expanded from typography and word processing on iMacs to the beginnings of a completely new system and revolutionary methods of teaching and learning through the use of gadgets like iPhones and iPads in classrooms -- in addition to what we now consider the more traditional computer. Jobs' story has come a long way since his company donated Apple II computers to 10,000 schools in California in 1983.
Schools across the country have joined a movement that trims textbooks in schools, replacing them with the lighter, sleeker iPad. The introduction of tablet computers are expected to cut costs for school districts long-term, and host a multitude of new ways students can interact in learning and complete assignments -- shifting the learning process from the rigid lecture to a more dynamic collaboration.
But even as his products have seeped into the pores of industry, Jobs was one to note that technology isn't an instigator of change -- people like teachers are. People, he tells Morrow, are the ones who ignite and fuel curiosity, things that machines cannot do. The marriage of technology and human momentum through learning is what has and will shape the future of education.
It's this very embedding of Jobs' creations into our culture and education that has students reflecting on his leadership and the message behind his life.
While his followers and consumers were inspired by his experiences, life philosophy and innovative products, Jobs said in his 1995 interview with Morrow that without a number of teachers who influenced him, "I would have absolutely have ended up in jail…. When you're young, a little bit of course correction goes a long way. I think it takes pretty talented people to do that."
Popular in the Community