So it should not come as much surprise that after the Apple co-founder's passing on Wednesday, sales for St. Croix turtlenecks, the brand Jobs favored, skyrocketed overnight.
A rep told TMZ, "We have a great respect for everything he did and we're glad he believed in our American-made product." But the company has not yet decided exactly how they will honor the man who donned their shirts at Apple's most important moments.
But it seems plenty of Apple lovers are honoring Jobs' memory by buying his style for themselves.
For more, head to TMZ.com. And for a look back at Steve Jobs' best black turtlenecks throughout the years, see our slideshow here below.
UPDATE: TMZ reports that St. Croix will donate $20 from the sale of each $175 mock turtleneck sweater to the American Cancer Society in honor of Steve Jobs' memory.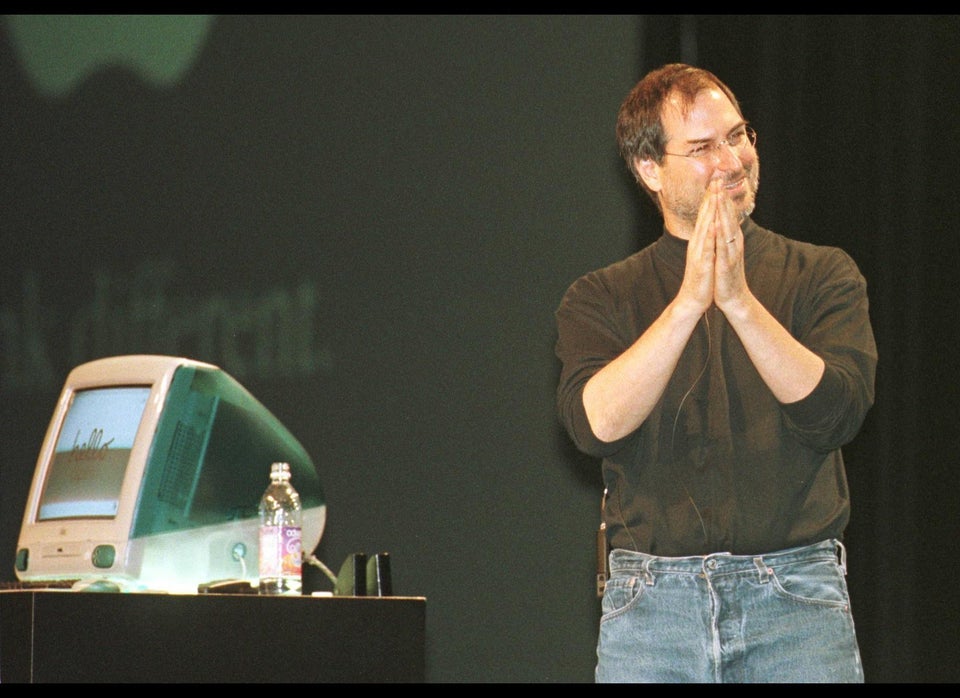 Steve Jobs Turtlenecks
Related