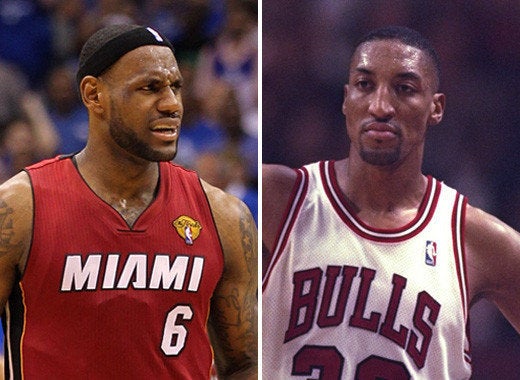 "The irony to me is that LeBron is not Michael. LeBron is actually Scottie," he said. "He's so similar to Scottie in that defensively he was just a monster, could guard anybody, really more of a point forward than scoring guard. Scottie always loved to distribute the ball. That's really where LeBron's preference is."
"He doesn't have an offensive game that he can rely on: no low-post game, no mid-range jump shot so when the game really gets tough he has a hard time finding easy baskets and getting himself going," Kerr continued. "That's what Michael did in his sleep so that's why the comparison is wrong."
He later backtracked his comments, saying: "Don't get me wrong, MJ was and is the greatest. But LeBron could by all means get to his level someday."
REAL LIFE. REAL NEWS. REAL VOICES.
Help us tell more of the stories that matter from voices that too often remain unheard.