What was once a 14-point Golden State Warriors lead quickly dwindled lower and lower as the third quarter of Game 1 went on, as a series of razzles and dazzles from Cleveland Cavaliers point guard Kyrie Irving was punctuated by a four-foot lay-in from big man Tristan Thompson. All of a sudden, what was on pace to be a blowout was a four-point game.
All of which is to say that Golden State head coach Steve Kerr was fuming when his team walked into a full timeout at the 8:03 mark of the period.
So naturally, Kerr went ballistic, taking his aggression out on the poor whiteboard in front of him.
We'd call that a flagrant one.
Related
Before You Go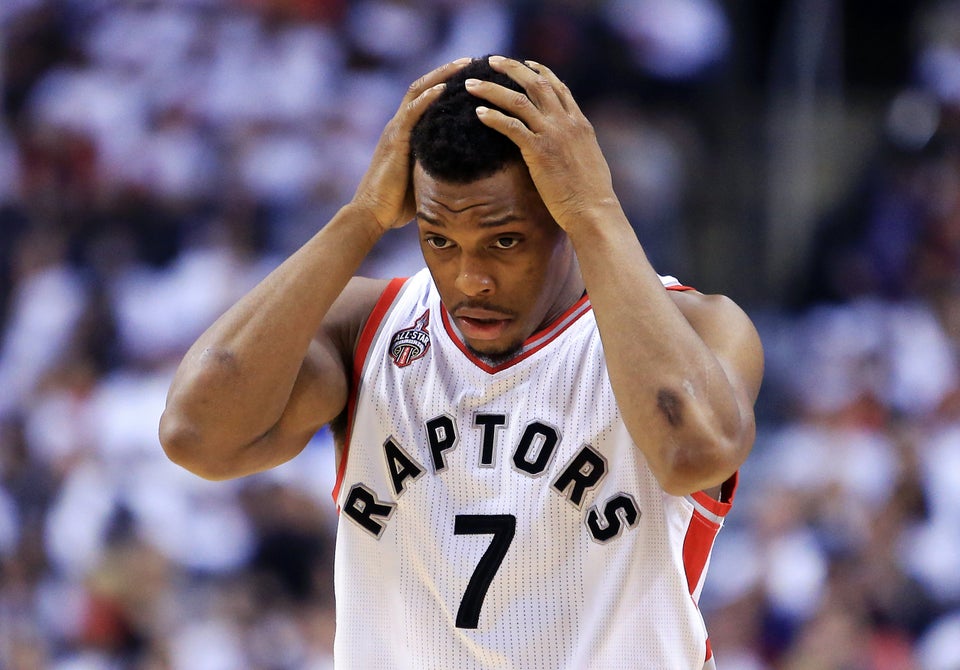 The Most Emotional 2016 NBA Playoffs Moments
Popular in the Community