WASHINGTON -- The House voted 224-201 on Thursday to end Department of Homeland Security discretion policies that allow it to delay deportations for young, undocumented immigrants and other people deemed low-priority, effectively demanding the government force out Dreamers who came to the United States as children.
The amendment, offered by immigration hawk Rep. Steve King (R-Iowa), was approved mostly along party lines. However, three Democrats -- Reps. John Barrow (D-Ga.), Nick Rahall (D-W.V.) and Mike McIntyre (D-N.C.) -- supported the amendment. Six Republicans -- Reps. Ileana Ros-Lehtinen (R-Fla.), Spencer Bachus (R-Ala.), David Nunes (R-Calif.), Michael Grimm (R-N.Y.), Jeff Denham (R-Calif.), David Valadao (R-Calif.) -- opposed it, while nine members did not vote.
The King provision was added to the Department of Homeland Security spending bill currently being considered by the House. It's almost certain to be opposed by the Democratic-run Senate, or by President Barack Obama, who has expanded the use of discretion in deportation proceedings.
Obama adviser Dan Pfeiffer quickly took to Twitter to condemn the GOP's vote, comparing it to the "self-deportation" immigration plan by the party's failed 2012 presidential candidate, Mitt Romney.
It contrasts with comprehensive immigration reform efforts, which would likely grant a path to citizenship to the same people being granted deportation relief under prosecutorial discretion.
The amendment specifically references two major administrative actions by the president. One was an announcement in 2011 that Immigration and Customs Enforcement would refocus its efforts on the worst of the worst, rather than Dreamers -- young people who came to the U.S. as children -- and others who would likely be eligible for a path to citizenship. His administration also enacted the Deferred Action for Childhood Arrivals program that formalizes a process for Dreamers to remain in the U.S. As of May, nearly 300,000 Dreamers had been granted deferred action.
Republicans argue it is selective amnesty.
"Whatever people think of the impending immigration policy here in the United States, we cannot allow the executive branch to usurp the legislative authority of the United States Congress," King said. "If we allow that to happen in immigration, it could happen to anything."
Rep. Keith Ellison (D-Minn.) followed King's argument. "So for the gentleman to argue that there is some constitutional infirmity with deferred action, is wrong. He's wrong on the law. He's wrong on his constitutional argument."
Rep. Luis Gutierrez (D-Ill.) gave a forceful defense on the House floor on Wednesday of the Deferred Action for Childhood Arrivals program.
"We should not hold children responsible for the actions of adults and of their parents," he said. "We should give them an opportunity and that is what this executive order has done."
United We Dream, an advocacy group of young undocumented immigrants, said in a statement that the amendment is "an outrage and the exact opposite of what our country needs from its political leaders."
"Does Speaker [John] Boehner want to follow Rep. Steve King's lead and seal his party's fate as an out-of-touch, extremist party that has forever marginalized the immigrant and Latino community?" the group continued. "Or will the House take a new direction and pass immigration reform that not only stops the deportations of DREAMers and our families but also creates a clear path to citizenship? It's up to them. DREAMers will not let politicians get away with this."
UPDATE: 4:35 p.m. -- White House Press Secretary Jay Carney issued a statement on Thursday vowing the amendment will not be signed into law. The full statement:
As the Senate prepares to debate bipartisan commonsense immigration reform next week, House Republicans chose to spend today passing an extreme amendment to strip protections from "Dreamers." These are productive members of society who were brought here as young children, grew up in our communities, and became American in every way but on paper. This amendment, sponsored by Representative Steve King, runs contrary to our most deeply-held values as Americans. It asks law enforcement to treat these Dreamers the same way as they would violent criminals. It's wrong. It's not who we are. And it will not become law.
Watch Gutierrez discussing his opposition to the amendment on Wednesday evening:
Before You Go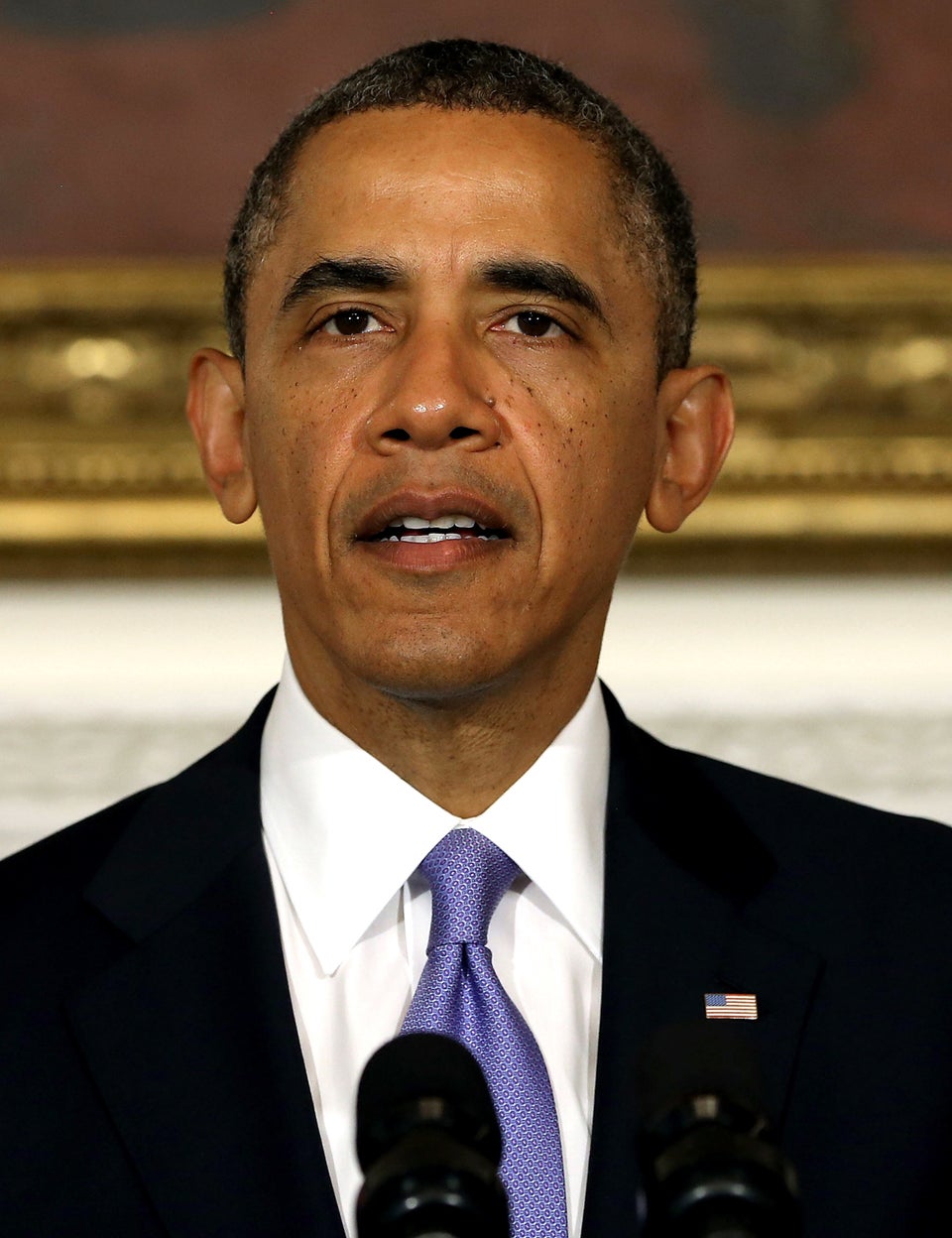 11 Ways Immigration Reform Helps The Economy
Popular in the Community