Rep. Steve King (R-Iowa) had a tense confrontation with two Dreamers in Iowa that was captured on video and posted to YouTube on Monday.
The video's description identifies the pair as Erika Andiola and Cesar Vargas. In the video, Andiola approaches King and Sen. Rand Paul (R-Ky.), telling them she's a Dreamer who's originally from Mexico but was raised in the United States and is a graduate of Arizona State University. (Paul quickly got up and left.)
"I know you want to get rid of DACA, so I want to give you the opportunity 'cause you really want to get rid of it, just rip mine," Andiola tells King as she hands him her identification card. "Go ahead and do that."
DACA, or Deferred Action for Childhood Arrivals, exempts many undocumented immigrants who arrived as children from deportation for a renewable two-year period and allows them to work in the United States. King voted on Friday for a bill that would end the program.
"I just don't understand why you've been wanting to do that," Andiola says to King, who then stands up to confront the woman.
"You're very good at English," King says as he grabs Andiola's hand. "You know what I'm saying."
"I was raised in the United States," Andiola replies.
"Right, so you can understand the English language," King replies.
Vargas then speaks up, telling King he "wanted to serve my country after 9/11, as an American, even though I came here when I was 5 years old," and revealing he was rejected from the military because he was undocumented.
"DACA has given me the opportunity to give back to the country," Andiola says.
Vargas and Andiola are prominent immigration activists and co-directors of DRM Action Coalition, a Dreamer-led group that advocates for reform. Andiola worked for Rep. Kyrsten Sinema (D-Ariz.) last year after receiving work authorization through the Deferred Action for Childhood Arrivals program, but left her job in December to fight her mother's deportation proceedings. She has been in the U.S. since she was 11 years old. Vargas, who came to the U.S. at the age of 5, passed the New York bar examination but can't fulfill his goal of practicing law in the military because of his undocumented status.
"He really showed his ignorance and his hatred toward us," she said.
Watch the entire exchange above.
Before You Go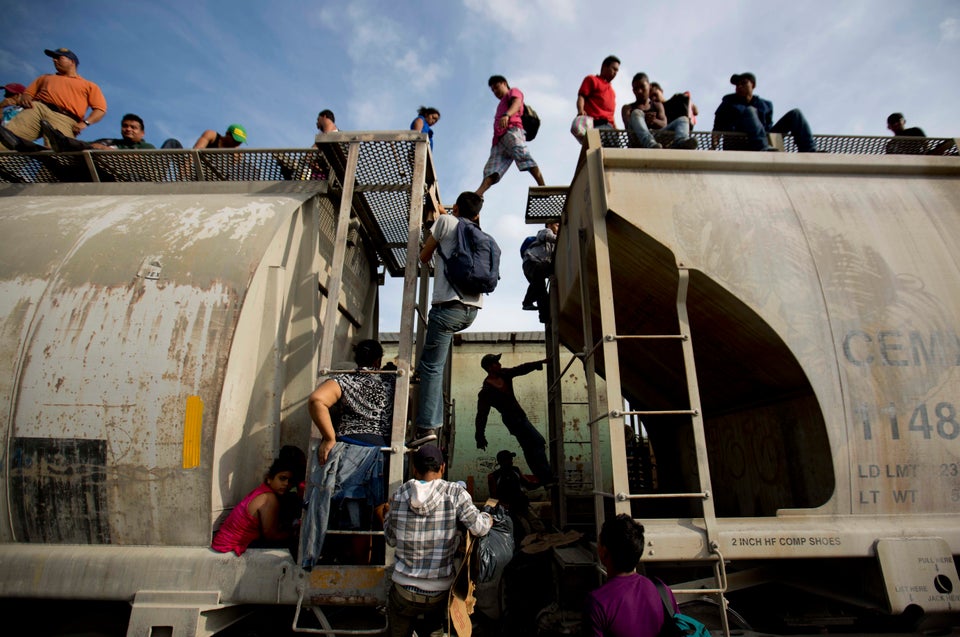 Why Latin Americans Really Come To The U.S.
Popular in the Community