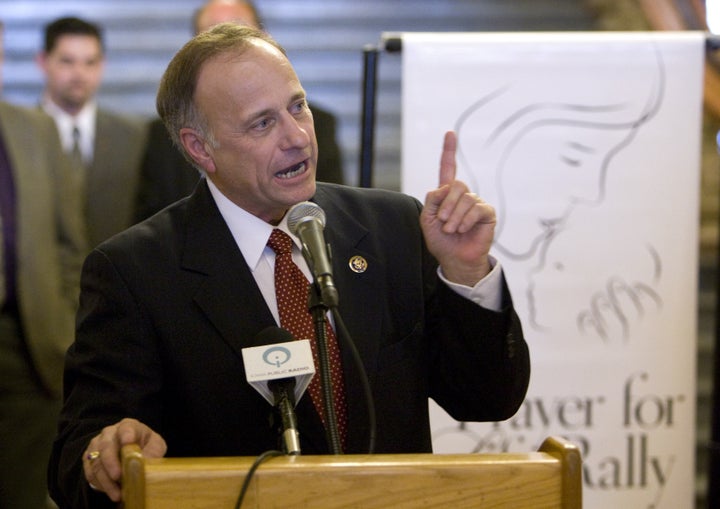 Rep. Steve King (R-Iowa) continued his bluster against health care repeal in a recent interview with Human Events, saying that the entire package was driven by Democrats' "irrational Leftist lust for socialized medicine."
According to King, the Patient Protection and Affordable Care Act passed last March was simply a product of a genetic predisposition toward dependency and against American greatness.
"They can't help themselves; it's in their DNA. These people are Leftists," King said of Democrats. "They don't see this country the way that we do. Their idea of American Exceptionalism is yet to come."
King continued, claiming that the health care bill would serve to crush the national pillar of "individualism."
"What has made this a unique and great nation? It's not been dependency. It's been individualism," explained King. "And the Democrats are creating dependency, and we are trying to save individualism."
The Department of Health and Human Services is expected to release the results of a recent Washington Post study that finds as many as 129 million Americans under age 65 have pre-existing medical conditions that could serve as impediments to receiving health insurance, if not for the reform measure.
House Republicans on Tuesday are set to resume debate on the "Repealing the Job-Killing Health Care Law Act," legislation co-sponsored by King.
But the latest action comes as a new poll appears to show slowing support for the repeal of health care reform, even among Republicans.
As for repeal, only about one in four say they want to do away with the law completely. Among Republicans support for repeal has dropped sharply, from 61 percent after the elections to 49 percent now.
Read more on the findings of that survey here.
Popular in the Community