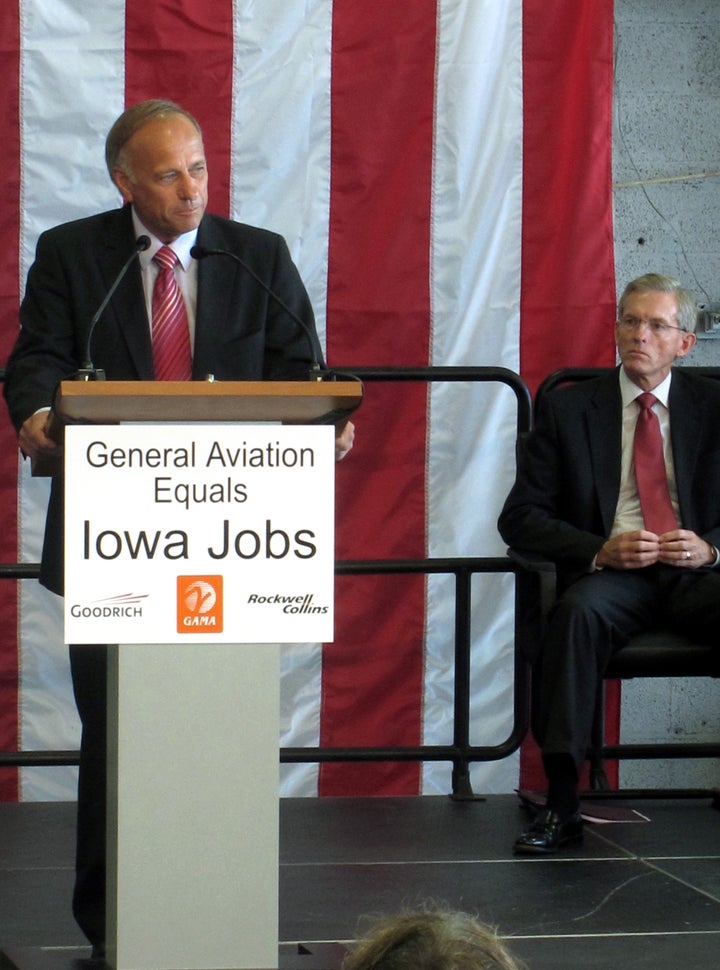 WASHINGTON -- Rep. Steve King (R-Iowa), like others in his party, has voted many times against disaster relief funding, including aid in the aftermath of Hurricane Katrina.
Just last week, King defended that decision as a "principled" and "good vote."
"I said that there will be all kinds of wasted funds," he said during an Oct. 23 debate with Democratic opponent Christie Vilsack, which was aired on Iowa Public Television. "There's no plan to spend it. I got beaten up on by many of the newspapers around, but I stood on that and I said it's a principled vote and it will be easier to defend every day."
Hurricane Katrina struck at the end of August 2005, and congress quickly passed a bill funding $51.8 billion for relief to those impacted. Then-President George W. Bush signed the bill into law in September 2005.
A large chunk of the funds provided -- $23.2 billion -- went to individuals for housing aid and grants, while $7.7 billion went to state and local governments to reimburse costs, the Associated Press reported at the time.
A majority of lawmakers in both parties supported the bill, despite the high cost. King, along with 10 others in the House, did not. All of the 11 votes in opposition came from Republicans, including Reps. Ron Paul (R-Texas), Virginia Foxx (R-N.C.), and Jeff Flake (R-Ariz.).
"[P]robably the singular vote that stands out that went against the grain, and it turns out to be the best vote that I cast, was my 'no' vote to the $51.5 billion to [Hurricane] Katrina," he told The Hill newspaper at the time. "That probably was my best vote."
He said last week that he has since had better votes "from a big policy perspective."
"I've had several better ones since then, and that is the repeal voting against Obamacare -- voting for the repeal of Obamacare, voting against cap and trade, voting against Dodd Frank," he said during the debate.
King has opposed other disaster relief and prevention bills, including twice voting against a bill to authorize funding for the National Flood Insurance Program.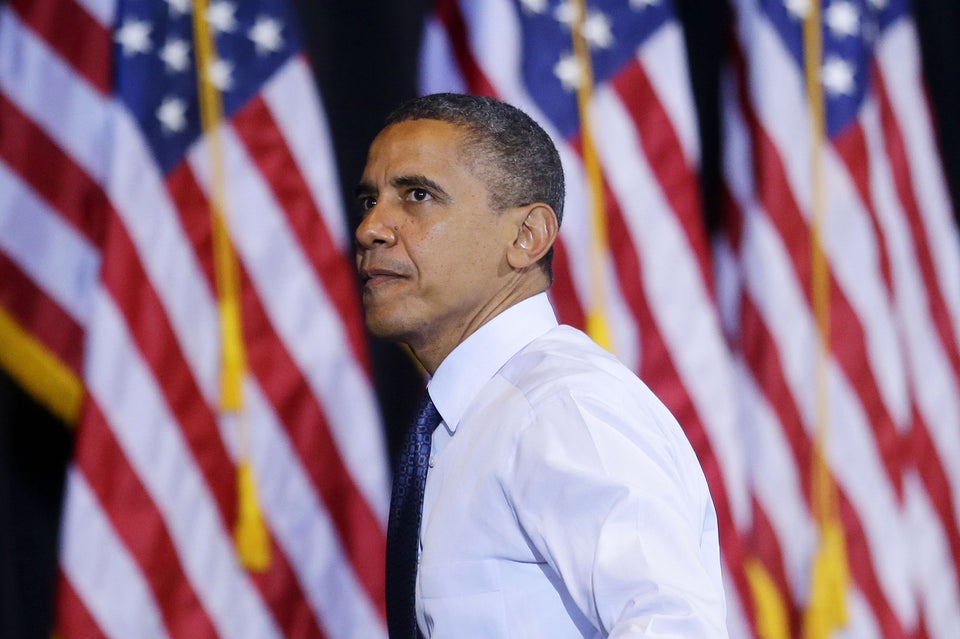 Politicians React To Sandy
Popular in the Community