Rep. Steve King (R-Iowa) delivered an anti-immigration reform speech to about 60 people in the backyard of House Majority Leader Eric Cantor (R-Va.) on Monday night, Politico reported.
"A year ago, almost everybody in my conference agreed with me," King said. "There's been no spell cast over me."
King also told the rally attendees that reform will only bring more violence to the United States.
"If you bring people from a violent civilization into a less-violent civilization, you're going to have more violence right?" King asked the attendees. "It's like pouring hot water into cold water, does it raise the temperature or not?"
King has received criticism for his outlandish comments from the very Republican leaders he's hoping to rally. In a July interview with Newsmax, he claimed that the majority of Dreamers engage in drug trafficking.
"For everyone who's a valedictorian, there's another 100 out there that weigh 130 pounds and they've got calves the size of cantaloupes because they're hauling 75 pounds of marijuana across the desert," King said. "Those people would be legalized with the same act."
Both Cantor and House Speaker John Boehner (R-Ohio) responded to those comments with general disapproval.
"I strongly disagree with his characterization of the children of immigrants and find the comments inexcusable," Cantor said in a statement.
"What he said is wrong," Boehner said in a similar statement. "There can be honest disagreements about policy without using hateful language. Everyone needs to remember that."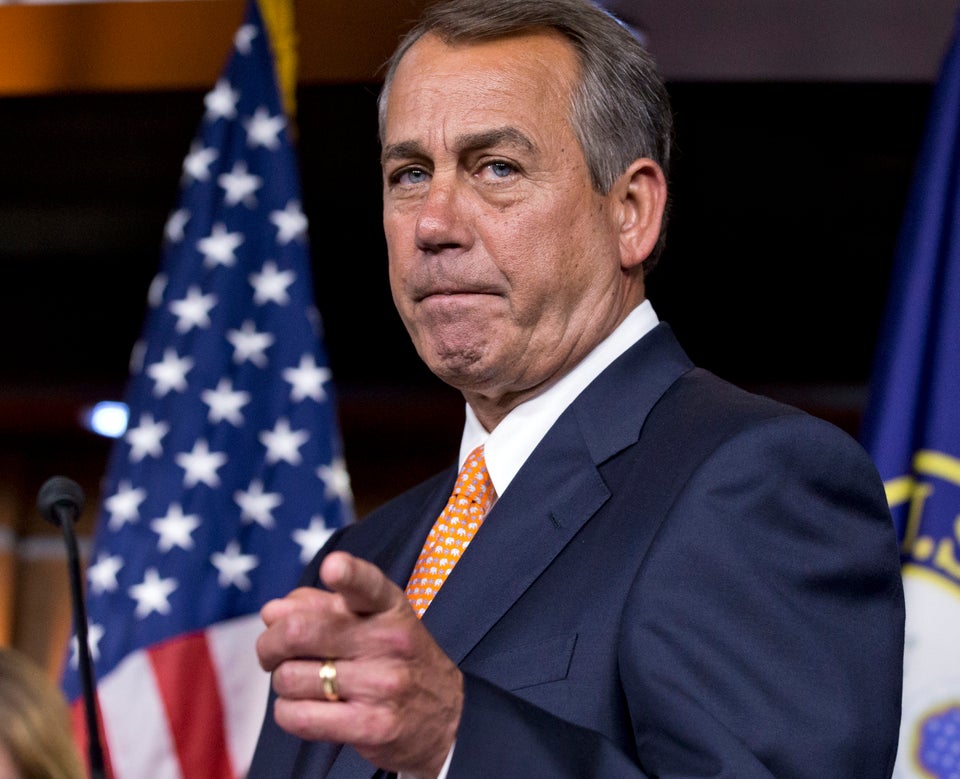 Conservatives Pointing Fingers
Popular in the Community