Facing backlash over his controversial remarks on immigrants, Rep. Steve King (R-Iowa) stood by the comments on Thursday.
In an interview with ABC News, King vowed that what he "spoke to was fact," denouncing critics that have included prominent members of his own party.
"There's no question that my comments were anything but ignorant," King told ABC News.
Newsmax spoke with King last week on immigration reform -- a discussion that led the GOP congressman to link undocumented young immigrants to the drug trade.
"For everyone who's a valedictorian, there's another 100 out there that weigh 130 pounds and they've got calves the size of cantaloupes because they're hauling 75 pounds of marijuana across the desert," King said. "Those people would be legalized with the same act."
King's denial of any wrongdoing comes alongside some critical comments from his Republican colleagues. Earlier on Thursday, House Speaker John Boehner (R-Ohio) accused King of making the push for immigration reform "more difficult."
"It does make it more difficult, but I'm going to continue to work with members who want to get a solution, as opposed to those who want to do nothing," Boehner said.
King's constituents also appear to hold thoughts that differ from his immigration standpoint. A Wednesday poll from American Action Network, a pro-reform conservative group, finds 68 percent of folks in his district support an "earned pathway to legal status," while 65 percent support an "earned pathway to citizenship."
Before You Go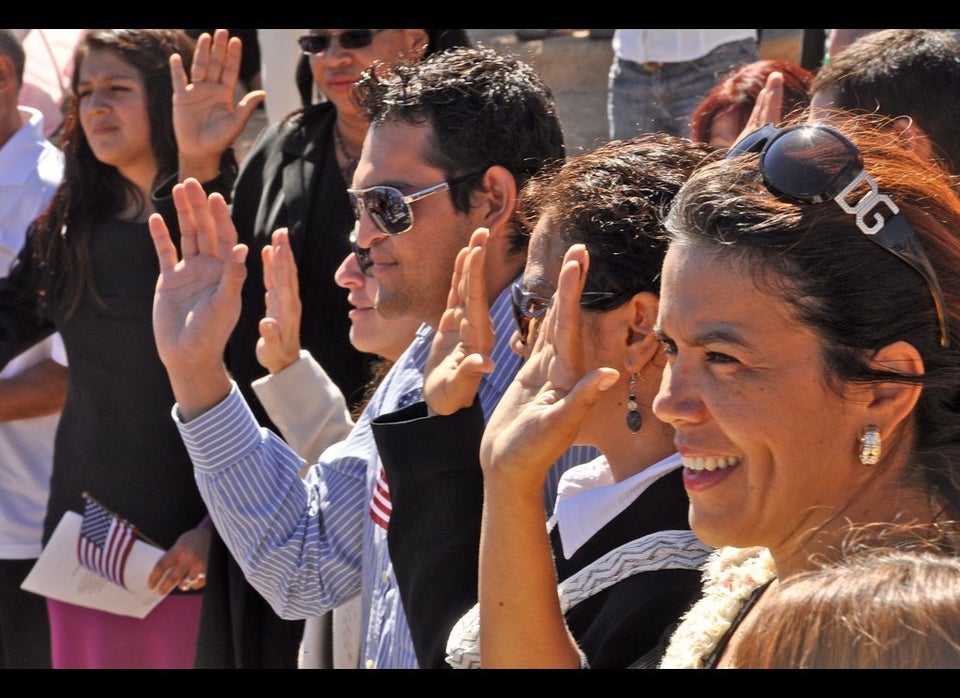 10 Major U.S. Federal Immigration Laws
Popular in the Community