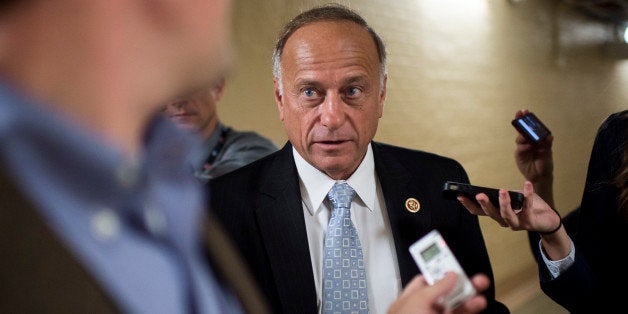 Rep. Steve King (R-Iowa), who has made blocking comprehensive immigration reform one of his key priorities, said Thursday that a fight over the issue would hurt his other major goal: ending Obamacare.
"Anything that starts in the House gets something or maybe many of the things that the gang of eight's [bill] amended to it, it goes to conference, potentially we end up in a big fight over immigration, it splits the Republican Party and it changes the subject from Obamacare," King told WorldNetDaily, flagged by Right Wing Watch. "The President and the Democrats win, Americans lose."
The House ended its work in Washington for the year this week without votes on major immigration reform proposals. In fact, one of the only immigration-related measures that passed was an amendment by King to restart the deportation of undocumented young people, or so-called Dreamers, and others granted deferred action under the president.
The House's inaction was a major disappointment to advocates who thought 2013 would be the year for immigration reform, particularly after the Senate passed a comprehensive bill from the so-called "gang of eight" in June in a bipartisan 68-to-32 vote. But House Speaker John Boehner (R-Ohio) didn't allow for a vote on that legislation, or any of the measures that had passed out of House committees. Though he and others have insisted immigration reform will be a top priority in 2014, the fact that it is an election year puts the issue in jeopardy.
To King, getting through the year without immigration reform passing the House was a major victory.
"We formed a group in my office back in February to do battle with what was emerging from the Senate and what was starting to emerge from the House, against their amnesty legislation that was coming," he told WorldNetDaily. "Our goal was to get through the first month, then the second month and could we get to Memorial Day and then the Fourth of July, then Labor Day? Now could we get all the way to Christmas and we essentially have."
But he said Boehner's expressed plan for a "step-by-step" approach next year, and his recent hiring of former Sen. John McCain (R-Ariz.) staffer Rebecca Tallent, could mean he's willing to go against some GOP members and eventually combine House legislation with the Senate-based bill.
"I strongly believe that only bad can come from passing anything out of the House that has to do with immigration," King said. "It can only be a vehicle to get components of the gang of eight attached to it."
Support HuffPost
The Stakes Have Never Been Higher
Before You Go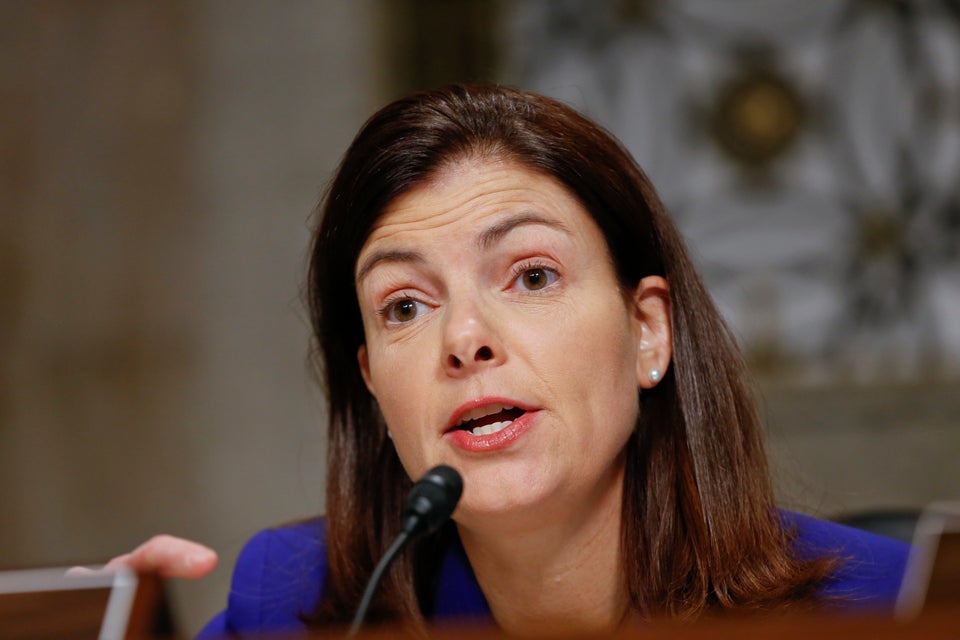 GOP Women In Congress
Popular in the Community