WASHINGTON, Jan 5 (Reuters) - U.S. Representative Steve King said he would not vote to give John Boehner another term as speaker of the House, becoming the latest conservative Republican to speak out against him.
With the 114th Congress scheduled to convene on Tuesday, Louie Gohmert, a Texas representative aligned with the conservative Tea Party movement, said on Sunday he would run against Boehner for the leadership job. Representative Ted Yoho of Florida also has said he might challenge Boehner, who has been speaker since the Republicans took a majority in the House in 2011.
Conservative House Republicans have criticized Boehner for not doing enough to stop President Barack Obama's initiatives. But despite the dissidents in his party, Boehner is expected to be re-elected as speaker.
King, in an article posted on the news website www.brietbart.com, said on Monday: "I will vote for an alternative candidate for speaker. I can't vote for John Boehner again."
He criticized Boehner for not fighting hard enough against Obama's healthcare reform plan and executive order on immigration.
King, who represents part of Iowa, is part of a band of House Republicans who typically vote against leadership's wishes. Boehner was critical of him when King said young immigrants were smuggling drugs across the border.
"Rep. Boehner was selected as the House Republican Conference's choice for speaker in November and he expects to be elected by the whole House this week," the speaker's spokesman, Michael Steel, said in a statement.
The new Congress also will have a Republican majority in the Senate as a result of November's elections. (Reporting by Bill Trott and Richard Cowan; Writing by Bill Trott; Editing by Lisa Von Ahn)

Before You Go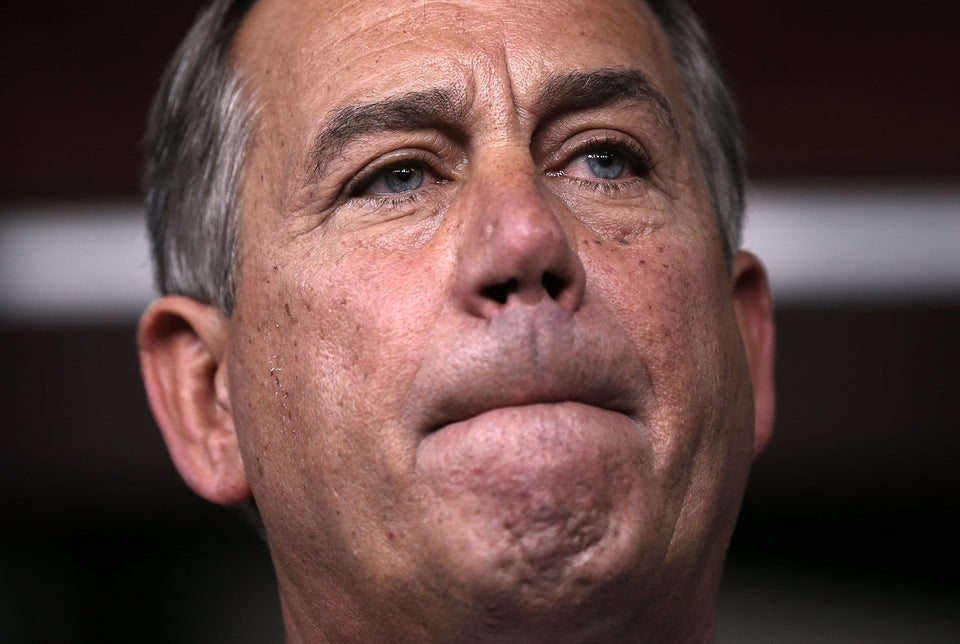 John Boehner's Lips Are Sealed
Popular in the Community