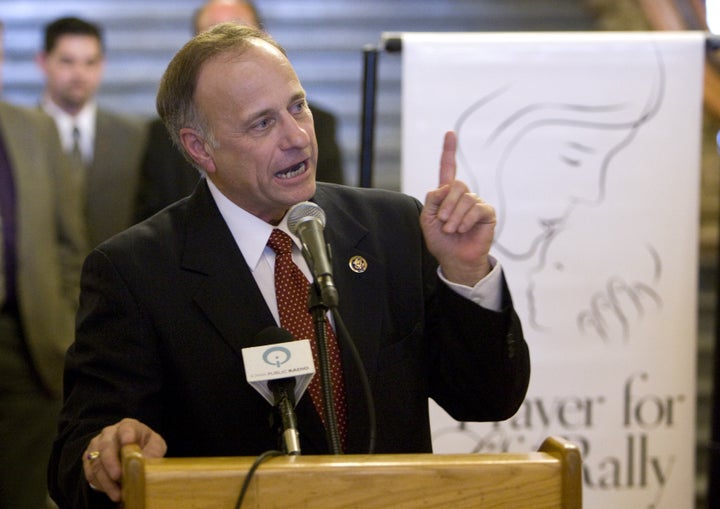 Rep. Steve King (R-Iowa) recently expressed disgust with the growing checklist of legislation that has been passed during the current lame duck session of Congress.
"It's unbelievable. It's unprecedented," King said in an interview with ABC News. "People have been told by the American voters that they've had enough of the 111th Congress, they'd like to have shut it down on November the 2nd. And still Harry Reid and Nancy Pelosi march on throwing another pie in the face of the American people -- driving an agenda that's not supported by the American people."
King continued, saying that the current actions of the expiring Congress, and particularly Democrats, were "characterized by the word spite more than statesmanship" and should be stopped.
"I just think it's disingenuous, and it's the wrong thing for the American people," King said, before saying that he would urge his own party to "remember this, too" during the next lame duck session.
Rep. King also addressed rumors that he might throw his name in the ring for president in 2012 and laid down some conditions that could prompt a run.
"I have said that I'm short only two things and that is a calling and groundswell," King explained. "So if those two things emerge, I'll be engaged in it 100 percent."
WATCH (King comments start at the 4:15 mark):
REAL LIFE. REAL NEWS. REAL VOICES.
Help us tell more of the stories that matter from voices that too often remain unheard.