Rep. Steve King (R-Iowa) took aim at President Barack Obama on Thursday, accusing him of dividing the nation on issues of race and religion by injecting himself into a number of high-profile events that have happened throughout his presidency.
"I hear the president reducing or lowering American values by his comments that take place in the public and in the press," King said during a House floor speech reported on by The Hill. "Think about the things that he's chosen sides on."
King said it began in Obama's first year in the White House, when he weighed in on a controversial 2009 incident in which Cambridge, Mass., police Sgt. James Crowley arrested black Harvard professor Henry Louis Gates for disorderly conduct outside his own home. Obama later declared on national television that the police had "acted stupidly," and ultimately held a beer summit, bringing the two men together to clear up and discuss what he called a "teachable moment."
"First of all, no president would engage in an incident like that," King said. "But he did, and he drove a wedge down between the issues of race."
King went on to charge that Obama had split the nation further when he criticized a divisive Arizona immigration law that was enacted in 2010.
"When Arizona passed their immigration law, S.B. 1070, the president had to do a profile of the type of person that he alleged might be impacted negatively by that bill, when the bill itself specifically said that couldn't happen," King said. "Down the lines of race and ethnicity again."
Obama had expressed concerns about the bill before its passage, saying that while the bill didn't specifically condone racial profiling, he was worried it opened the door for such practices.
King also complained that Obama had chosen not to reach out to NFL quarterback Tim Tebow, who has drawn nationwide recognition for his on-field praying, while quickly giving approval to NBA player Jason Collins, who announced he was gay last month, becoming the first openly gay male player in a major sport.
"Meanwhile, we have a professional athlete that decides that he's going to announce his sexuality, and he gets a personal call from the president of the United States," King said.
All together, King said these actions proved that Obama was happy to see that American "culture gets undermined" as its people get divided.
"And one notch at a time, one click at a time, American civilization, American culture, Western civilization, Western Judeo-Christendom are eroded," King said.
King has criticized Obama and his administration on issues of race in the past. In 2010, he claimed that Obama had a "default mechanism in him that breaks down the side of race on the side that favors the black person." King later defended the remark.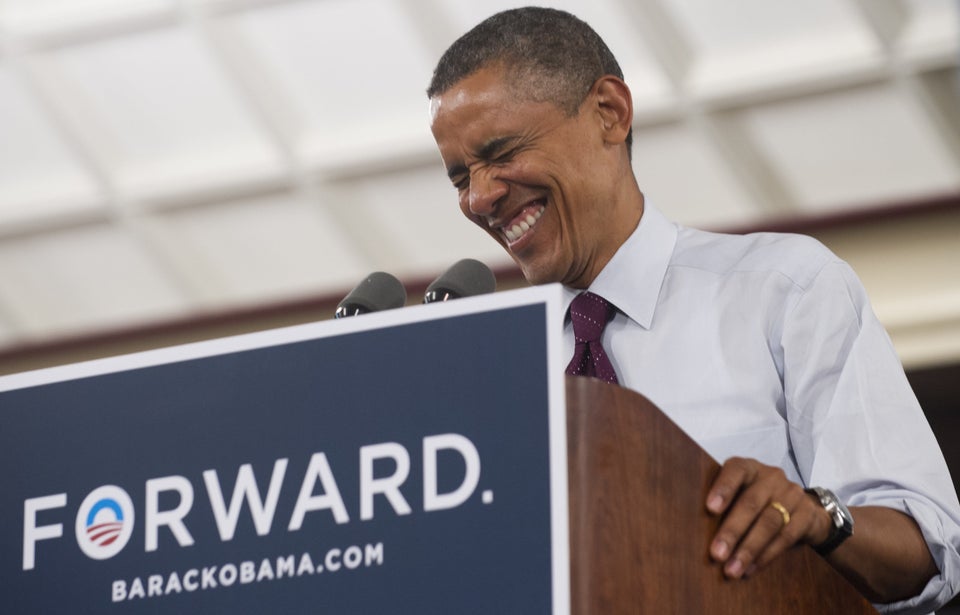 HAHA: Politicians Cracking Up