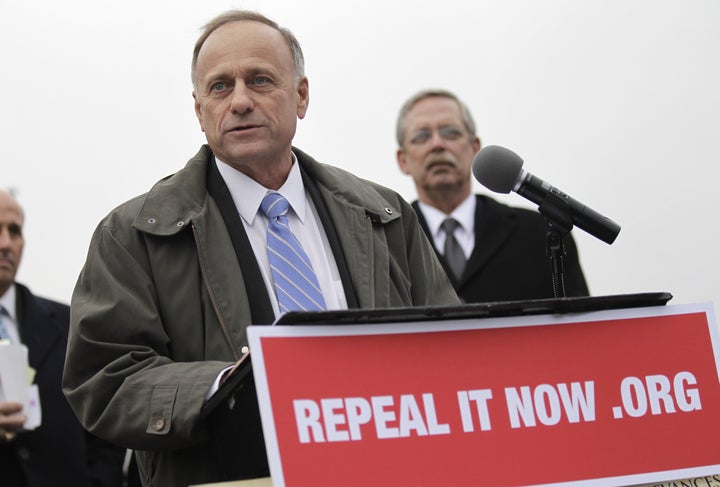 Rep. Steve King (R-Iowa) claimed Wednesday that he wasn't worried about eliminating the popular preexisting conditions provision of the health care bill through the current GOP effort to repeal the law.
"I actually don't think it would be met with tremendous backlash. There are Republicans that support those ideas and we start tomorrow the process of replacement of Obamacare," King said on MSNBC, when asked how people would react to the potential rescinding of a measure in the health care bill that prevents insurance companies from denying care to patients based on prior medical issues. "It will not work for us to say there's a certain component of Obamacare that has some merit and so therefore we want to leave that in place and repeal the rest. This is too many pages, it's too cluttered, it's too big an argument to allow it to turn on one or two minor things."
King then claimed that the preexisting conditions element of the health care bill, like the rest of the "good" parts of the overhaul package, could also better be handled on a state-by-state basis through Republican solutions.
A Department of Health and Human Services study released this week found that up to 50 percent of Americans under age 65 may have preexisting health conditions that would, without the current language of the health insurance reform law, allow insurers to reject them. According to the Affordable Care Act's benchmark, set for full implementation in 2014, a predicted total of 129 million people with preexisting conditions will all be able to receive insurance despite their medical history.
Popular in the Community