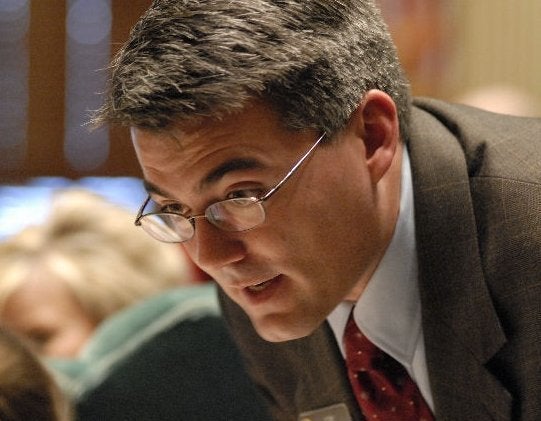 Iowa Representative Steve King isn't letting Colorado State Representative and Congressional candidate Cory Gardner off the hook for canceling a joint fundraiser the two were scheduled to hold this weekend.
Gardner--as well as the Tea Party of Northern Colorado--canceled on the congressman after seeing his remarks in the G. Gordon Liddy radio show.
King told Liddy on Monday:
"I'm offended by Eric Holder and the president also, their posture. It looks like Eric Holder said that white people in America are cowards when it comes to race. The president has demonstrated that he has a default mechanism in him that breaks down the side of race on the side that favors the black person in the case of professor Gates and officer Crowley."
Gardner canceled the event after being shown a transcript of King's appearance, although his campaign refused to discuss the issue at length.
King later told the Fort Collins Coloradoan that he had spoken with Gardner, and the two actually agreed about King's comments. The Gardner campaign flatly denied King's characterization of the conversation.
On Thursday, King added fuel to the fire when he told Fox News that Gardner had "simply caved in at the first sign of friction" without "bothering to call me."
Gardner is the likely Republican nominee who will face Democrat Betsy Markey (CD-04) in what is expected to be a very tight race.
Watch Video of King Reiterating His Statement On The House Floor:
Related
Popular in the Community