U.S. Rep. Steve King (R-Iowa) has made no secret of how he views people who aren't white, Christian or American-born. His latest public remarks are being critically viewed as a paean to white nationalism by Democrats and independents ― but not, evidently, by many of his Republican colleagues in Congress.
On Sunday afternoon, King suggested that Muslim children were preventing "our civilization" from being restored.
The tweet was in response to a cartoon tweeted out by an account that supports far-right European candidates and platforms. The cartoon depicts Geert Wilders, a candidate for prime minister in the Netherlands, sticking his finger in a dam labeled "Western Civilization" to stop a flow of green ooze with stars and crescent moons ― a color and set of symbols widely associated with Islam.
A representative for King did not immediately respond to a request for comment.
His remarks, however, align with ones made last September when he appeared with Wilders and Frauke Petry, chairwoman of the far-right anti-immigrant Alternative for Germany party, saying, "Cultural suicide by demographic transformation must end."
In an explainer on white nationalism last year, Eric Kaufmann, a professor of politics at Birkbeck University in London, told The New York Times the ideology centers around intertwining national identity with ethnicity and the belief that whites should preserve a demographic, social and political majority.
Yet more than five hours after King issued his remarks, most of King's Republican congressional colleagues were conspicuously quiet. State Rep. Pat Garofalo (R-Minn.) was one Republican to condemn King, whom he called a "fake conservative" and a "fake Republican."
Evan McMullin, who ran as an independent presidential candidate in Utah, and Democrats like Rep. David Cicilline (R.I.) called out King for his endorsement of white nationalism.
Former Vermont Gov. Howard Dean (D) was not so much outraged as dismissive, calling King an "ignoramus" whom nobody takes seriously.
One person who did take King's words to heart and applauded them was former Ku Klux Klan leader David Duke ― a figure who's arguably the strongest litmus test for whether a political position or worldview is on the wrong side of history.
"I meant exactly what I said," King told Cuomo. "You cannot rebuild your civilization with somebody else's babies. You've got to keep your birth rate up... You need to teach your children your values and in doing so, then you can grow your population, and you can strengthen your culture, you can strengthen your way of life."
Heidi Beirich, an expert on extremism for the Southern Poverty Law Center, which monitors hate groups and extremist activity, on Monday called King's remarks "just a flat-out statement of white nationalism."
"In [King's] comments on civilization and babies, he sounds no different than your standard white supremacist ― people like Jared Taylor and whatnot," Beirich told The Huffington Post. (Taylor is the editor of the white nationalist publication American Renaissance.)
"It's amazing to think that you can get away with that kind of rhetoric today, given the damage that this kind of racism has done over the years," Beirich went on. "You'd expect it to be widely condemned, including by people of [King's] own party."
By Monday morning, several Republicans from Florida had indeed condemned King's words. Rep. Carlos Curbelo, born to Cuban parents, asked if King considered him "somebody else's baby," while Rep. Ileana Ros-Lehtinen told King to "get a clue."
Former Florida Gov. Jeb Bush (R) said that "the sentiment expressed by Steve King doesn't reflect our shared history or values."
This post has been updated with remarks from King, Beirich and multiple Florida Republicans.
Before You Go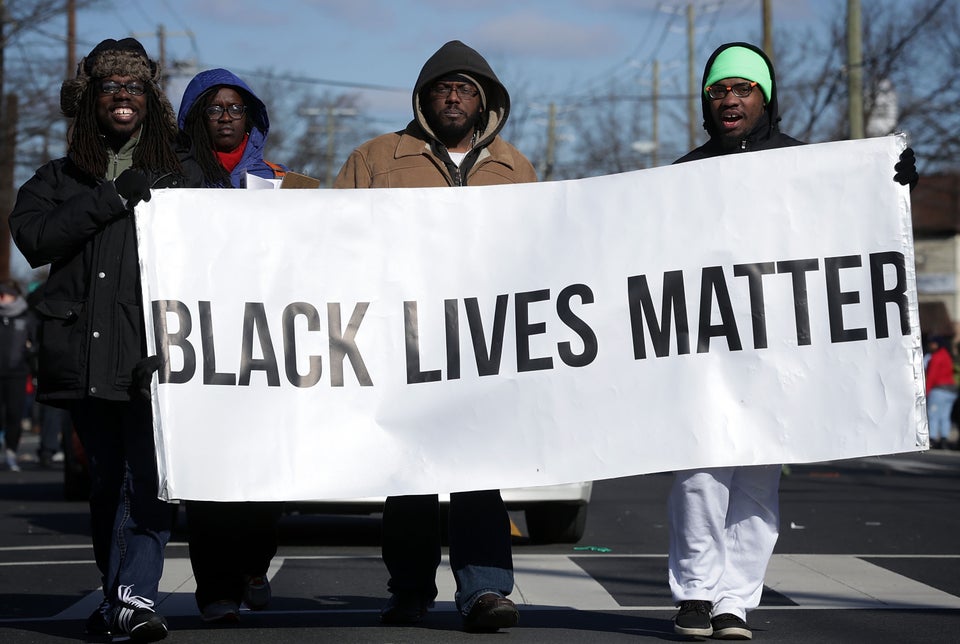 Recent Racism Quiz - Answer Key
Popular in the Community