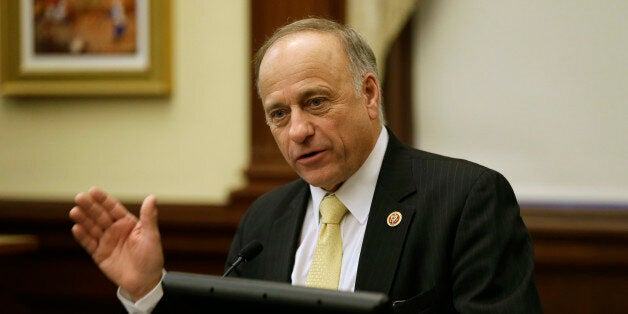 WASHINGTON -- The Supreme Court is scheduled to hear arguments next week for and against bans on same-sex marriage, and many are hopeful that it will eventually rule in favor of expanding marriage equality.
So what are social conservatives to do to stop it? According to Rep. Steve King (R-Iowa), they can block the Supreme Court from considering it at all.
King unveiled a bill on Wednesday that would bar federal courts from hearing any cases related to the definition of marriage.
"We could pass this bill before the Supreme Court could even hear the oral arguments, let alone bring a decision down in June," he said at a press conference. "That would stop it right then, there would be no decision coming out of the Supreme Court. This is a brake, and whether we can get the brake on or not between now and June, that we don't know."
The bill doesn't stand much of a chance -- even if it got through the House and Senate, it would almost certainly be vetoed by President Barack Obama. Still, it indicates the degree to which social conservatives are willing to go to maintain bans on same-sex marriage even if the nation's highest court rules they are unconstitutional.
King and other conservatives are outraged that federal courts have ruled in favor of same-sex marriage in states with laws against them, arguing that judges are usurping the will of the people. Courts have ruled that those states are violating the Constitution in denying same-sex couples the right to marry. King's home state of Iowa was the fourth state to legalize same-sex marriage after an Iowa Supreme Court decision in 2009.
King said his bill would be constitutional because Congress has the ability to tell courts what they can consider, even if it can't dictate how they rule.
"This Congress can tell the courts not what to decide, but we can tell them what they can't consider and what they can't decide and what money can't be spent," he said.
Other conservatives are urging their colleagues to keep up the fight on the issue. Earlier in the day, Rep. Jim Jordan (R-Ohio), another opponent of same-sex marriage, said conservatives need to keep speaking out in support of marriage between a man and a woman, and to consult with legal scholars on next steps if the Supreme Court rules against them.
"We should be in the business of saying marriage should be what it's always been," Jordan told The Huffington Post. "Just continue to make the argument."
Conservatives should push harder for a federal amendment banning same-sex marriage, Rep. Tim Huelskamp (R-Kan.) said separately. He predicted that a Supreme Court ruling in favor of same-sex marriage would outrage Americans who believe such decisions should be made by voters.
"The issue won't go away," he told HuffPost. "In 1973 they thought the Roe v. Wade decision would be all over. It's not going to happen. It's going to continue."
Huelskamp said he has one frustration with some of his fellow Republicans.
"What I see far too often up here now is just this fear to even talk about it," he said.
On the campaign trail for the 2016 Republican nomination, candidates have been forced to talk about the issue, and most have attempted to affirm their opposition to same-sex marriage to the GOP base without harming their reputations with a general public that is increasingly supportive of it.
Many interviewers have made the question personal, asking candidates whether they would go to a same-sex wedding. King told reporters wouldn't rule out supporting any of the GOP candidates, regardless of their answer to that question.
He didn't rule out attending a same-sex wedding personally, either, although he said he's never been asked.
"I've never been confronted with that question in real life, and that would be a bridge to cross if I got to it," King said.
Before You Go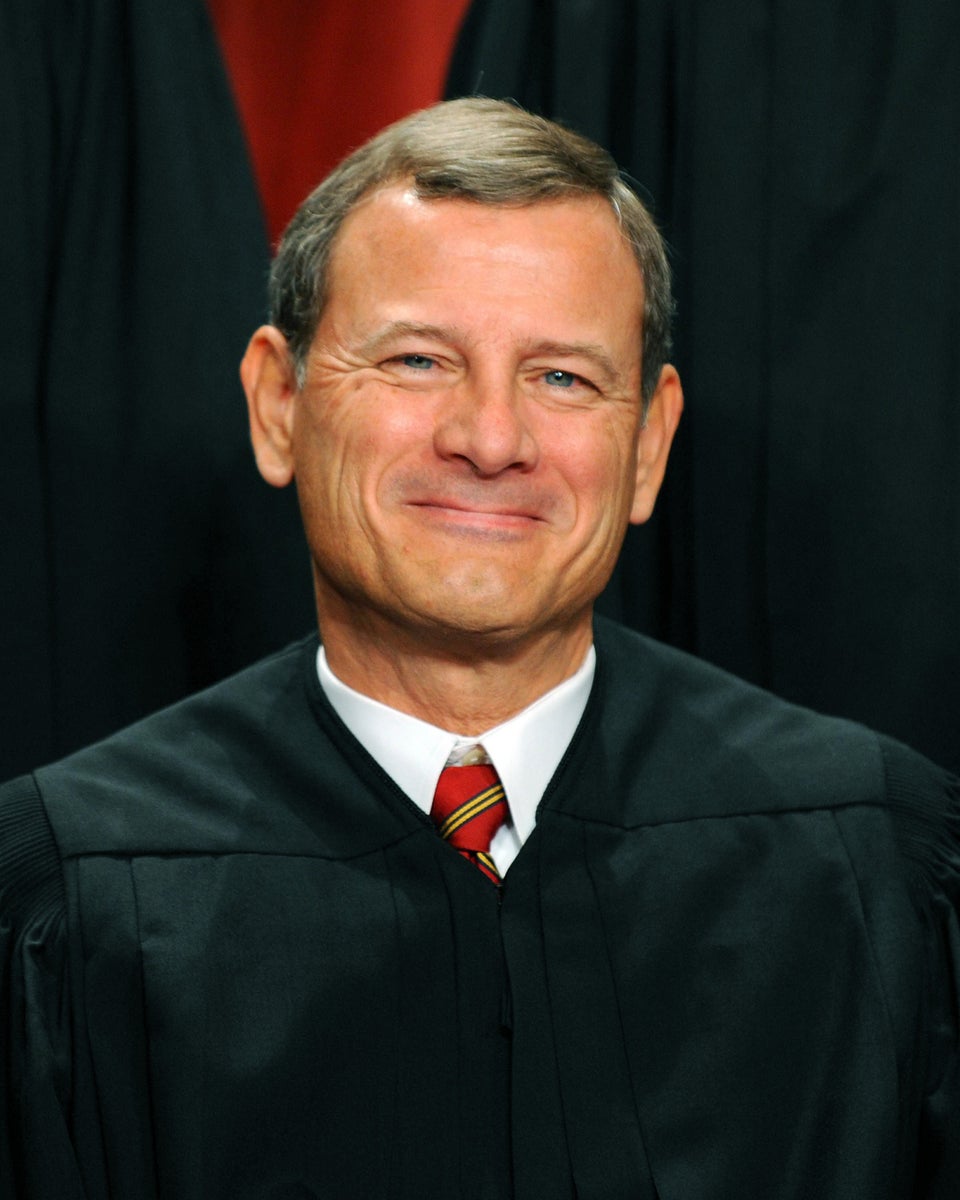 Supreme Court Justices
Popular in the Community