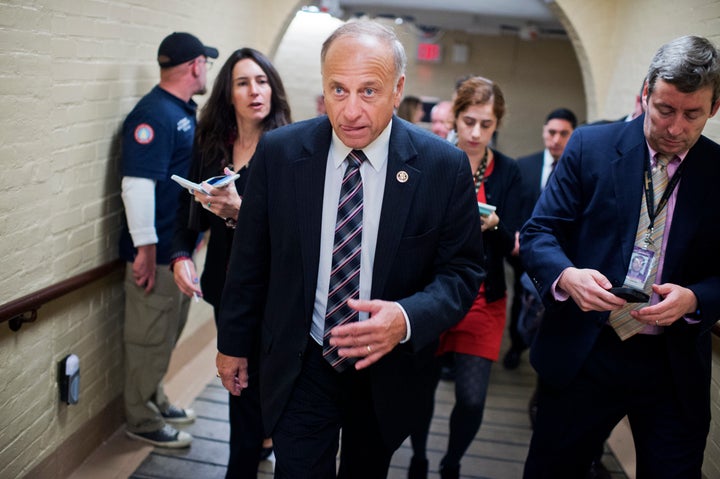 WASHINGTON -- Rep. Steve King (R-Iowa) on Monday endorsed Sen. Ted Cruz (R-Texas) for president, a major get for the presidential hopeful in the early caucus state of Iowa.
"I believe Ted Cruz is the candidate who is the answer to my prayers, the candidate who God will use to restore the soul of America," King said in a Des Moines press conference.
The congressman, an influential voice among conservatives, praised Cruz for his "unmatched intellect grounded in Constitutionalism," his commitment to repeal the Affordable Care Act, and his desire to toughen enforcement on the U.S.-Mexico border. He said he reached his decision Friday, after traveling to Serbia with a congressional delegation amid Europe's refugee crisis.
King and Cruz, both social conservatives, recently built on their rapport by hunting pheasants together in Iowa.
Asked Monday why he endorsed Cruz over Ben Carson, who is also well liked by evangelicals in Iowa, King said that he respected the famed neurosurgeon but ultimately preferred a candidate with experience dealing with Washington.
"The zone of Washington, D.C. is not something he's familiar with," King said of Carson.
King previously endorsed actor and former Sen. Fred Thompson (R-Tenn.) in 2008. He did not endorse any candidate in the 2012 presidential election.
PHOTO GALLERY
Sen. Ted Cruz
REAL LIFE. REAL NEWS. REAL VOICES.
Help us tell more of the stories that matter from voices that too often remain unheard.