WASHINGTON -- When Rep. Steve King (R-Iowa) appears Sunday on Univision's "Al Punto con Jorge Ramos," he'll be doing something most anti-immigration reform Republicans haven't: entering a Spanish-language forum where neither the host nor most of the audience agree with his views.
Although Republicans often appear on the two biggest Spanish-language public affairs programs, "Al Punto" and Telemundo's "Enfoque con José Díaz-Balart," they're almost always pro-immigration reform. Sen. Marco Rubio (R-Fla.), who helped draft the "gang of eight" immigration bill, has appeared on "Al Punto" twice so far this year and Enfoque" four times. Rep. Mario Diaz-Balart (R-Fla.) went on "Al Punto" three times and "Enfoque" once, while Rep. Ileana Ros-Lehtinen (R-Fla.) had two "Al Punto" interviews and two on "Enfoque."
Overall, there have been 24 GOP appearances this year on the two programs combined, and nearly all were from pro-reform Republicans in Congress. Democrats, meanwhile, have appeared 36 times.
There are a few reasons for this, and it can't be simply boiled down to booking bias. It's not that other Republicans aren't asked, according to those involved on both sides -- it's that many of them aren't interested.
A senior House GOP aide said lawmakers might want to go on Spanish-language media, but they're put off when they feel they're going into a lion's den where anchors won't hear them out. That was exacerbated this week when Ramos of "Al Punto" ramped up criticisms of House Speaker John Boehner (R-Ohio), including by comparing him to the much-criticized Maricopa County Sheriff Joe Arpaio.
"We are constantly looking to engage Hispanic media outlets on a variety of issues including jobs, education and immigration reform, and will continue to do so, but it's certainly an unfortunate setback when Jorge Ramos is launching ad hominem attacks on Republican leaders absent substance or civility," said the aide, who requested anonymity to discuss the criticisms.
Pro-reform politicians also tend to be the ones pitched as potential guests. A Republican strategist who works with Spanish-language media said pro-immigration reform politicians and surrogates often go on to talk about the issue because they're some of the most knowledgeable on it. The source, who asked to remain anonymous to talk about internal strategy, said that Republicans across the spectrum will continue to go on Hispanic media despite criticisms because they want to keep their messages out there.
Michael Steel, a spokesman for Boehner, said in an email to The Huffington Post that the speaker's office "engages routinely with Hispanic media outlets on a range of issues, including immigration."
A Noticias Telemundo spokesman said in a statement that the network tries to represent all points of view, and sent along an extensive list of both Republicans, Democrats and surrogates who have appeared on "Enfoque." Sometimes, though, the politicians turn down their requests.
"We invite members of both parties to express their positions on the various aspects of this complex topic," the statement read. "Some elected officials do not agree to appear in our news programs. This, however, does not keep us from reporting on their positions."
Latinos are considered crucial to the immigration debate -- after all, their lack of support for 2012 Republican presidential nominee Mitt Romney was part of why many Republicans were spurred to act this year in the first place. And the considerable growth of Hispanic media -- both in English and Spanish -- has the power to keep lawmakers and Latino voters focused on reform. Hosts have long been critical of President Barack Obama for deportations and inaction on reform, but now they've turned toward Republicans as well. If the House GOP blocks immigration reform, that could be bad news for the Republican Party in statewide and national elections.
"In the end, you just have to follow Hispanic media," Ramos recently told The Washington Post's Greg Sargent. "The question is, who is responsible for failure? So far, the answer is Republicans."
Fernando Espuelas, another Univision host, published an open letter to Boehner on Sunday calling for him to "knock some heads, make some crocodile boots and pass immigration reform."
King hasn't received much positive coverage from Spanish-language news, either. As one of the most vocal anti-comprehensive immigration reform politicians in Congress, he's a face of a movement that typically isn't represented in person on the shows.
The Republicans who have appeared aren't all as staunchly pro-immigration reform as Diaz-Balart, Ros-Lehtinen, Rubio and his fellow gang of eight member Sen. Jeff Flake (R-Ariz.). Although most of them support reform in a general sense, some, such as Rep. Raul Labrador (R-Idaho), have said they are wary of a comprehensive bill. Still, every member of Congress who has appeared on the programs, other than King, is on a target list put out by the gang of eight for potentially persuadable House Republicans.
Of course, other Spanish-language and Latino-focused news programs have also interviewed Republicans, including those outside the strictly pro-reform camp. Judiciary Committee Chairman Bob Goodlatte (R-Va.), for example, appeared on "Univision Evening News" earlier this month. He isn't a Marco Rubio-type, but he isn't a Steve King-type either, and represents more of a middle-of-the-road immigration view. Goodlatte will oversee immigration bills that go through the Judiciary Committee and is working on the Dreamer bill with House Majority Leader Eric Cantor (R-Va.).
Democrats also get a large share of talking time on "Al Punto" and Enfoque," along with other Hispanic media. Obama gave interviews earlier this week to four local news anchors for Univision and Telemundo. Overall this year, "Al Punto" hosted 11 different Democrats, some of them more than once. "Enfoque" hosted 10, also with some repeats. The most-frequent "Al Punto" and "Enfoque" guest since the beginning of the year was Sen. Bob Menendez (D-N.J.), who made five appearances on each show, with Rubio coming in second at six interviews.
Republicans are hoping they can counteract Democrats' Hispanic media efforts with moves of their own, such as putting out releases and op-eds in Spanish and getting their lawmakers and surrogates on to programs more often.
Their pitch is usually less immigration-focused. The Republican National Committee, for its part, went after Obama on Tuesday for his jobs record and its impact on Latinos, in light of the president's Spanish-language network interviews.
"While immigration reform is an important issue," the memo read, "the President can't hide behind the immigration issue as a way to avoid discussing the effects his policies have on the Hispanic community."
CORRECTION: A previous version of this article incorrectly referred to Sen. Menendez as a Republican. He is a Democrat.
Before You Go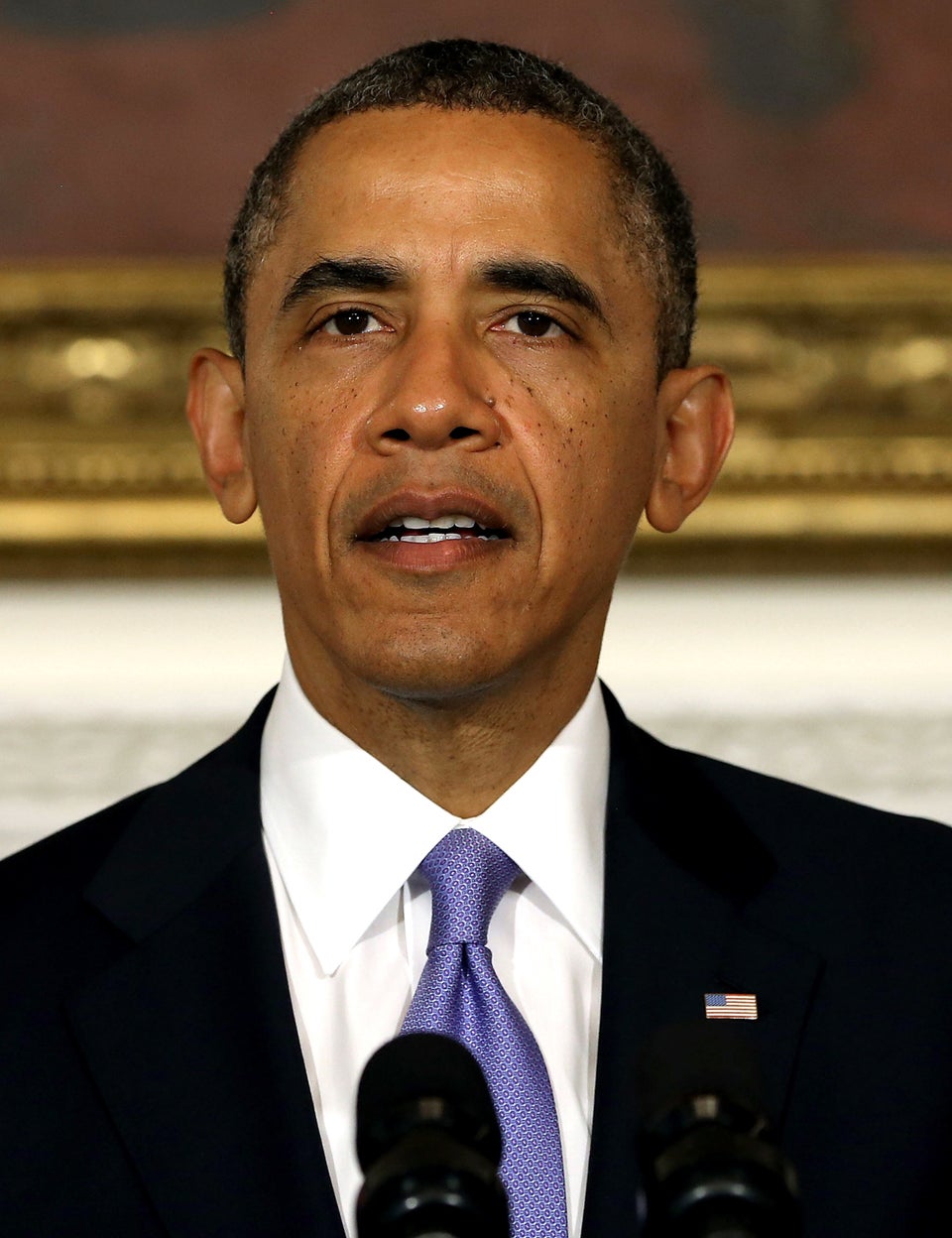 11 Ways Immigration Reform Helps The Economy
Popular in the Community