New Jersey GOP Senate candidate Steve Lonegan said on Tuesday he thinks it's "weird" that his opponent, Newark Mayor Cory Booker (D), won't put to rest rumors about his sexual orientation.
"It's kind of weird. As a guy, I personally like being a guy. I don't know if you saw the stories last year. They've been out for quite a bit about how he likes to go out at three o'clock in the morning for a manicure and a pedicure," Lonegan, the conservative former mayor of Bogota, N.J., told Newsmax.
Lonegan's comments imply that someone who is gay is not "a guy."
In a Washington Post profile published on Tuesday, Booker said that he is perfectly comfortable if people are unsure about his sexual orientation and that he wants to keep his romantic life private.
"Because how unfair is it to a young lady to put them in the spotlight if they haven't signed up for that yet?" he said. "And people who think I'm gay, some part of me thinks it's wonderful. Because I want to challenge people on their homophobia. I love seeing on Twitter when someone says I'm gay, and I say, 'So what does it matter if I am? So be it. I hope you are not voting for me because you are making the presumption that I'm straight.'"
Lonegan opposes same-sex marriage. In an interview with MSNBC's Steve Kornacki last week, however, he said he opposes firing people based simply on their sexual orientation or gender identity. He did not yet have a position specifically on the Employment Non-Discrimination Act, which is expected to come up for a vote in the Senate this fall.
The special election to replace the late Sen. Frank Lautenberg (D-N.J.) will take place on Oct. 16.
CORRECTION: This story originally gave an incorrect date for the special election.
Before You Go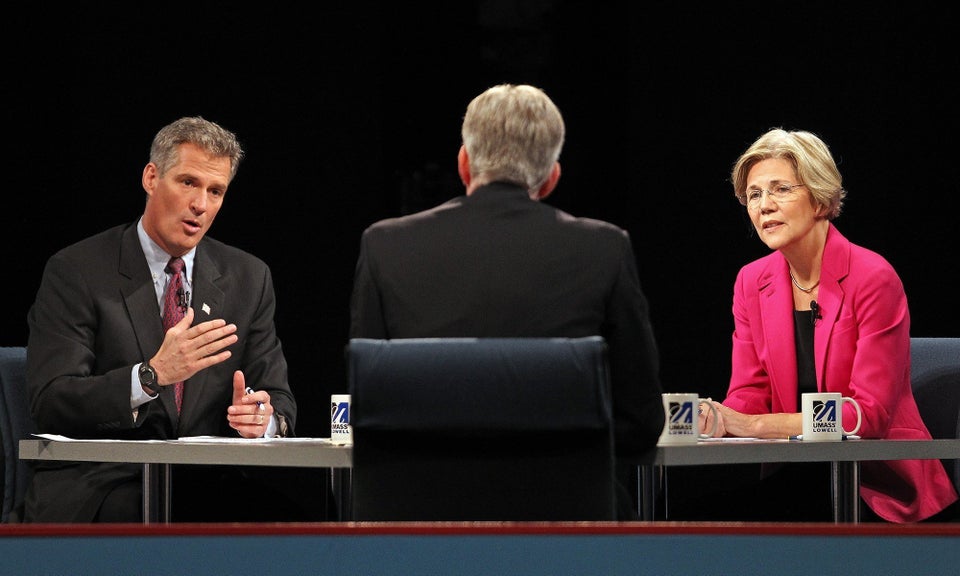 2012's Most Expensive Senate Races
Popular in the Community