New Jersey Senate candidate Steve Lonegan (R) said Saturday that he is siding with Sen. Rand Paul (R-Ky.) in his ongoing war of words with New Jersey Governor Chris Christie (R), and claimed that aid for the damage caused by Hurricane Sandy last fall was "over the top."
During an appearance on MSNBC's "Up W/Steve Kornacki," Lonegan said while he believes his former gubernatorial rival Christie is a "strong leader," he disagrees with the governor on several issues, including recovery funds for Hurricane Sandy.
"I disagree with Governor Christie and President Obama on Hurricane Sandy funding," he said. "I thought it was over the top. I thought it was too much money."
When asked about the governor's ongoing feud with Paul, Lonegan said he's "more on the side" of the Kentucky senator.
"I am deeply concerned about a government that really should be protecting us from our enemies rather than spying on our friends and our neighbors and our families," he said. "The NSA has overreached its powers."
Earlier this week, Christie endorsed Lonegan, saying he is "proud" to have the former Americans for Prosperity state director as the party's nominee.
"This is not the only time we'll be together," Christie said. "We'll help him raise money."
During the MSNBC interview, Lonegan also said that while he does not have an official position on the Employment Non-Discrimination Act, which is likely to come up for a vote in the Senate this fall, he supports the main idea behind it.
"I support the right of every American to have a job, to be protected in their employment, gay or straight. So there are other aspects of the bill that may have to be looked at.. but in terms of simply protecting the rights of gay people to keep their jobs, yes I would support that," he said.
When asked about his stance on gun control measures also likely to face the Senate later this year, Lonegan said he would support universal background checks.
Lonegan also criticized Sen. Mitch McConnell (R-Ky.) and the GOP Senate leadership for compromising with President Barack Obama.
"I would like to see them draw a stronger line in the sand," he said. "I would like to see them be less compromising with Obama and his issues, particularly in stopping the funding of Obamacare."
Watch the full interview above, courtesy of MSNBC.
Before You Go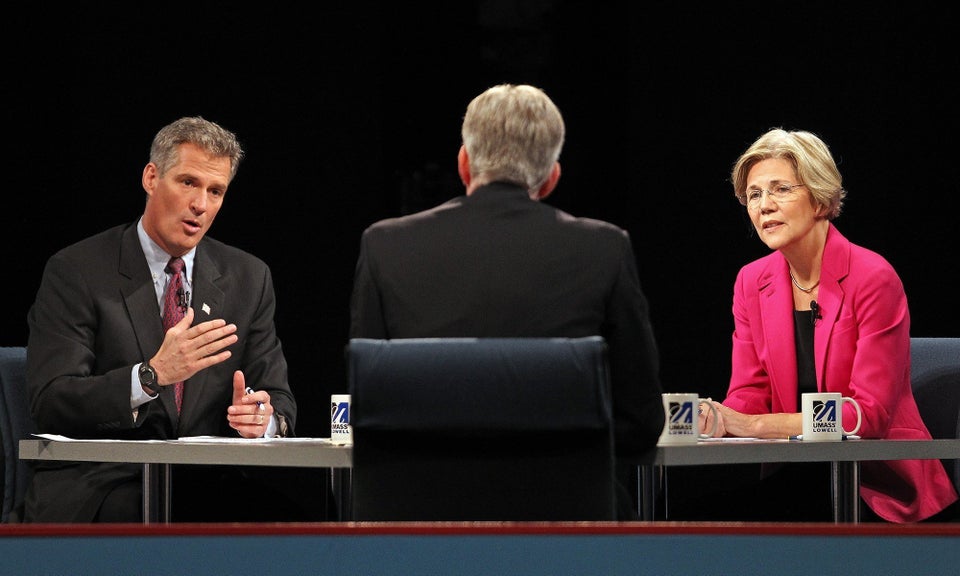 2012's Most Expensive Senate Races
Popular in the Community