(SCROLL DOWN FOR PHOTOS AND UPDATE)
According to Mann, a person who identified himself as restaurant employee stopped to ask about his device while the professor was waiting in line to order. Mann, who presumably gets asked about his wearable computer frequently, was carrying a letter from his doctor and presented it to the man.
While he was eating, however, Mann says he was attacked by another person, whom he identifies in his blog post as "Perpetrator 1."
He angrily grabbed my eyeglass, and tried to pull it off my head. The eyeglass is permanently attached and does not come off my skull without special tools.

I tried to calm him down and I showed him the letter from my doctor and the documentation I had brought with me.
Mann said that he was then brought over to three men, all of whom reviewed the documents that he had given to "Perpetrator 1," before one of the men "angrily crumpled and ripped up the letter from [his] doctor." Mann said he was then pushed outside.
In addition to contacting the embassy and authorities, the professor writes that he's attempted to reach out to McDonald's by phone and via email, but hasn't gotten very far. Now he's turning to the Internet for help, and so far, his efforts seem to be paying off.
"We take the claims and feedback of our customers very seriously," McDonald's said in a statement emailed to The Huffington Post. "We are in the process of gathering information about this situation and we ask for patience until all of the facts are known."
Mann said that he's not looking for monetary compensation for the alleged incident.
"I just want my Glass fixed, and it would also be nice if McDonald's would see fit to support vision research," he wrote on his blog.
But this isn't the first time one of Mann's devices has given him trouble.
In a follow-up email to The Huffington Post, McDonald's released the following statement:
We share the concern regarding Dr. Mann's account of his July 1 visit to a McDonald's in Paris. McDonald's France was made aware of Dr. Mann's complaints on July 16, and immediately launched a thorough investigation. The McDonald's France team has contacted Dr. Mann and is awaiting further information from him.

In addition, several staff members involved have been interviewed individually, and all independently and consistently expressed that their interaction with Dr. Mann was polite and did not involve a physical altercation. Our crew members and restaurant security staff have informed us that they did not damage any of Mr. Mann's personal possessions.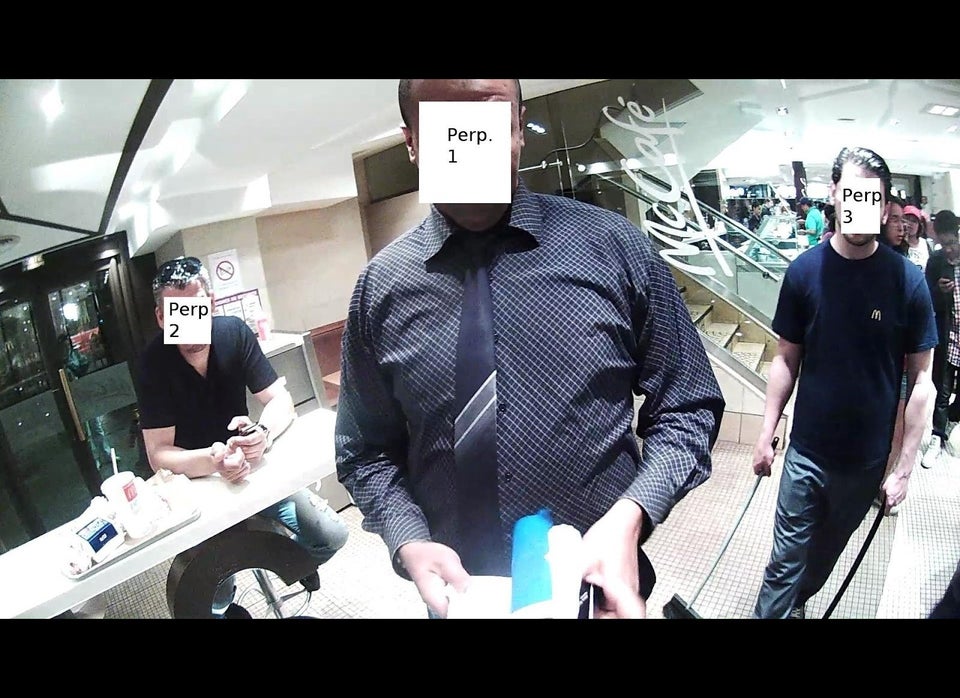 Steve Mann
Related
Popular in the Community