Steve Martin, 67, became a first-time dad at the end of last year when he and his wife, Anne Stringfield, 41, welcomed a baby girl. Fatherhood came as a surprise to his many fans as the couple managed to keep their joyous news a secret. This week, however, Martin was quite straightforward about his new role as father when he went on 'Late Show with David Letterman.'
But not without jokes, obviously.
Letterman congratulated his longtime pal and told him this is the best he's ever looked. Martin then proceeded to place a faux baby monitor on the table, pretending to be a doting parent keeping tabs on his kid. The monitor turned out to be a prank, of course, when it began sounding sirens and screeching cats.
Letterman then asked the veteran comedian what he and Stringfield decided to name their baby girl. "Conquistador," replied Martin, and added: "I didn't want to go with one of those Hollywood weird names. Conquistador is a statement."
The actor did, however, take a jab in earnest when he said fatherhood has been great, thanks to his wonderful wife and mother. "I'm trying to pay her a compliment," he said. When the audience laughed, he added, smiling: "Everything is funny when I try to be serious. But I guess that's good, nature of my business."
Conquistador ... If only!
Before You Go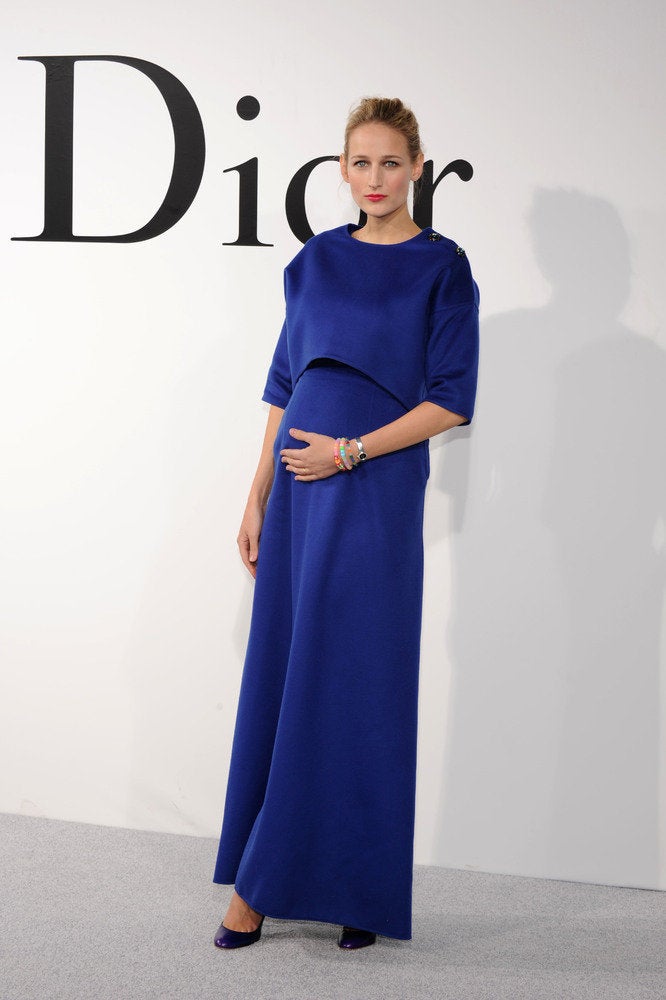 Celebrity Babies 2014
Popular in the Community