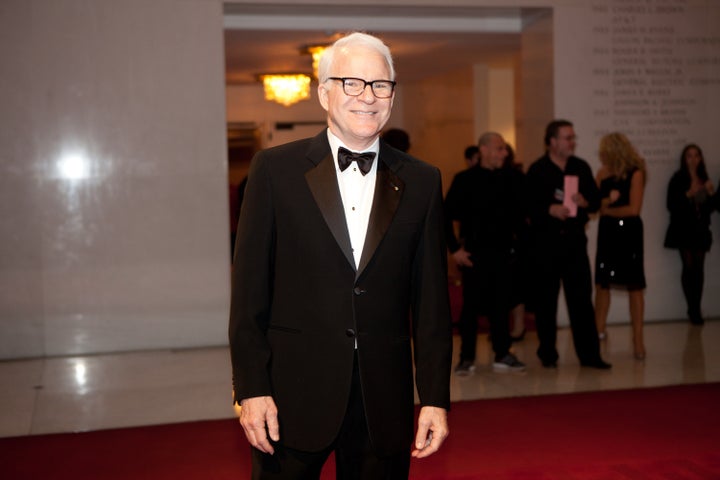 You may have heard that last week, Steve Martin gave a talk (with friend and arts journalist Deborah Solomon) at the 92nd St Y that didn't go over very well. The conversation was supposed to be focused on Martin's newest book, "An Object Of Beauty," which revolves around New York's art scene. The audience was so disappointed that the talk had turned to art as opposed to Martin's raucous comedic career that their complaints warranted a full refund from the venue. Martin is now responding to the whole debacle with a very well-penned Op-Ed in the New York Times in which he accepts the Y's apology for reacting so hastily to the audience's complaints.
LAST Monday, at the 92nd Street Y in New York, I took part in a conversation about a novel I had written. The book is set in the art world, and my conversation partner was Deborah Solomon, an art scholar and a writer for this newspaper, as well as a friend. Some years ago, she and I had conducted a similar conversation in Washington to discuss my art collection. It was lively and entertaining, and I couldn't think of a reason that this evening would not go as well. Because it's an honor to speak at the Y, we agreed to do the event for free.
I have been performing a long time, and I can tell when the audience's attention is straying. I do not need a note. My mind was already churning like a weather front; at that moment, if I could have sung my novel to a Broadway beat I would have.