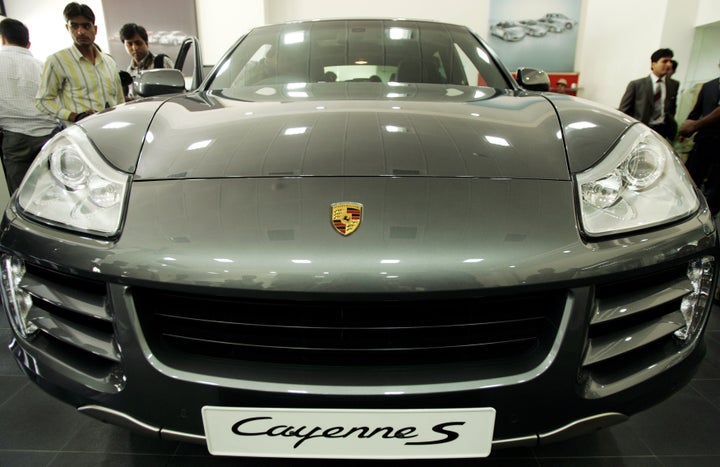 Most weekend car shows have a tie-in with a charity. Either the audience pays an admission price, the people putting their cars on display pay a fee or there's a combination of the two.
This system has worked well for decades well and benefits the community and the car culture. Sometimes, though, admission prices can be over $100 (the Pebble Beach Concours d'Elegance in August and the the Beverly Hills Concours just a few weeks back), but it seems a shame to keep the best cars for the highest payers.
Here's a major car show, though, with a reasonable $10 admission price, a charity more than worth supporting and a name associated with one of Hollywood's top stars, car collectors and race car drivers (check-out LeMans, along with Grand Prix one of the two top car racnig films, where McQueen did most of his own driving).
The Friends of Steve McQueen Car Show is an automotive gathering held in early June to raise funds for Boys Republic, a private, non-profit, nonsectarian community for at-risk boys and girls ages 13-17. The show was established in 2008 by members and friends of the (Porsche) 356 Club of Southern California, and attracts automobile, motorcycle and off-road motorsports enthusiasts from throughout the U.S. It's certainly not limited in any way to those rear-engine, air-cooled cars.
This year, it's June 02, 2012 and is in Chino Hills, CA, about 45 miles east of downtown Los Angeles. The charity beneficiary, Boys Republic, is one of America's best-known, venerable and most trustworthy. For information and questions, call (909) 627-0017. Also check-out www.SteveMcQueenCarShow.com.
It's a classic car and motorcycle show we can all enjoy... and afford. I'll see you there!
Related
Popular in the Community