Text and photos from LIFE.COM, which you can visit for much, much more.
In the spring of 1963, Steve McQueen was on the brink of superstardom, already popular from his big-screen breakout as one of The Magnificent Seven and just a couple months away from entering the Badass Hall of Fame with the release of The Great Escape. Intrigued by his dramatic backstory and his off-screen exploits -- McQueen was a reformed delinquent who got his thrills racing cars and motorcycles -- LIFE sent photographer John Dominis to California to hang out with the 33-year-old actor and see what he could get. Three weeks and more than 40 rolls of film later, Dominis had captured some astonishingly intimate and iconic images, photos impossible to imagine in today's restricted-access celebrity world. Only a handful of those photos have ever been published... but now, in celebration of what would have been McQueen's 80th birthday (March 24), LIFE.com presents these never-before-seen gems from that legendary assignment, along with insights from Dominis about the time he spent with the man who would become known as the King of Cool.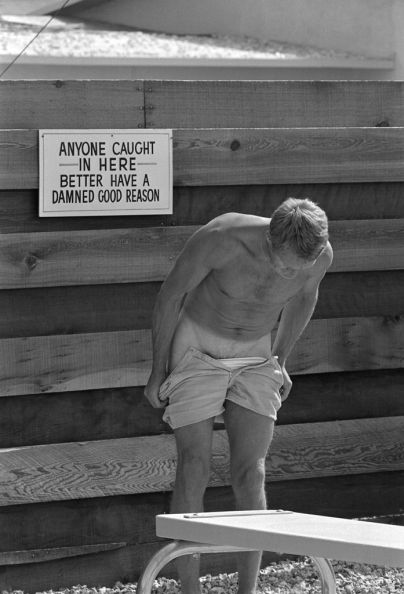 "We're sitting around the swimming pool up on the deck," remembers Dominis, "and Steve goes away and he comes back without any clothes on! He just enjoyed being out in the desert, looking at the sun.... He was just so natural about everything. There was no time to feel embarrassed, so I shot all the pictures that I needed to shoot. I shot some pictures specially of his backside so we could use them in the magazine, because in most of them he was just [full-on] nude. He wasn't hiding anything."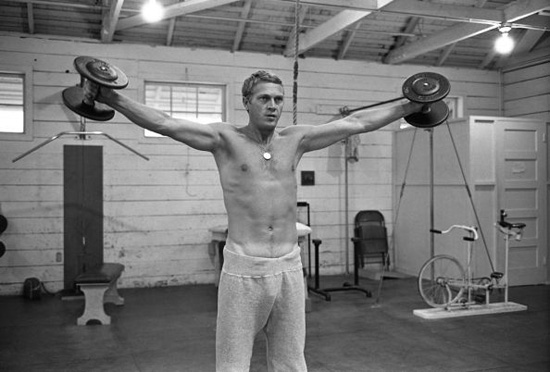 Lifting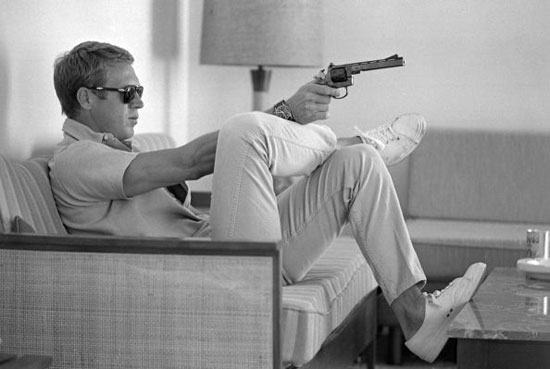 At his home in Palm Springs, McQueen practices his aim before heading out for a shooting session in the desert.
Popular in the Community